We will be exploring how to move from me to we, from inclusion to equity. This shift is necessary in social justice, as it allows us to attend to the inequities that exist in all spheres of influence (individual, social and systemic).
Using Theatre of the Oppressed techniques as a jumping off point, this will be an active, embodied form of exploration. We're going to examine how the systems that exist in society enable inequity, and where opportunities to speak out and resist exist, especially in those moments when it's difficult. Our goal is to discover ways to disrupt inequity in our society, and move through the interpersonal tensions that can emerge, in ways that might be challenging but are necessary and constructive.
Follow  Michele and Jenna's entire activation session on Medium and let's continue the conversation. 
---
About the Creative Calgary Congress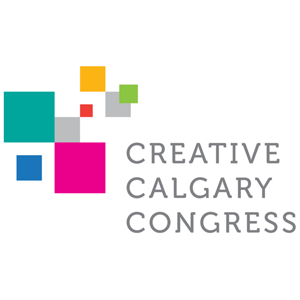 Calgary Arts Development produced the first Arts Champions Congress in 2011 as a meeting place for people who make Calgary's arts sector a vibrant and exciting place to work and our city a great place to live.
Renamed the Creative Calgary Congress in 2014, it returned on November 22, 2016 as a place to share ideas and explore ways that the arts and artists can play a leadership role in making Calgary a more curious, compassionate and creative place for all citizens.
Learn more about the day and add your voice