There are many conversations like the ones we are having today happening around the world. Conversations about how to live together in a creative, peaceful and prosperous way, about how to live well into the future.
We humans, as a species, we need to accelerate our rate of adaptation if we are to be successful in creating a prosperous future for ourselves and our kids.
Read Colin's entire presentation on Medium and let's continue the conversation. 
---
About the Creative Calgary Congress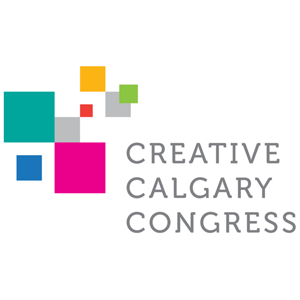 Calgary Arts Development produced the first Arts Champions Congress in 2011 as a meeting place for people who make Calgary's arts sector a vibrant and exciting place to work and our city a great place to live.
Renamed the Creative Calgary Congress in 2014, it returned on November 22, 2016 as a place to share ideas and explore ways that the arts and artists can play a leadership role in making Calgary a more curious, compassionate and creative place for all citizens.
Learn more about the day and add your voice