Dancing Parkinson's YYC gifted participants at the Creative Calgary Congress with a demonstration of a typical class. Based on feedback, the Dancing Parkinson's YYC demonstration was one of the most impactful presentations of the day.
Anne Flynn, Professor Emerita (Dance) in the Faculty of Kinesiology, and Member of the Hotchkiss Brain Institute, got the program started in 2013. She was on hand to introduce the demonstration to us at the congress.
The program started in January 2013 and meets weekly for about 38 weeks a year. It has been a partnership with numerous organizations and individuals including myself (Flynn), DJD, a federal research grant from the Social Sciences and Humanities Research Council of Canada (SSHRCC), the Rozsa Foundation, Parkinson Alberta, the Hotchkiss Brain Institute, the Faculty of Kinesiology at U of C and individual donors.
Some of the dancers you will see today started with the program in 2013. The most ambitious goal of the program is to change medical practice, so that when people find out they have a degenerative movement disorder they get a prescription for dance classes and other movement classes in addition to medication.
I want to share a short and simple story of how this program got off the ground. It was a grassroots effort and it shows that good things can get created from nothing when people step up and say yes.
Read Anne's entire presentation on Medium and let's continue the conversation. 
---
About the Creative Calgary Congress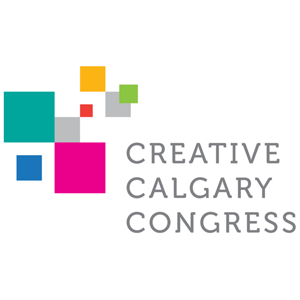 Calgary Arts Development produced the first Arts Champions Congress in 2011 as a meeting place for people who make Calgary's arts sector a vibrant and exciting place to work and our city a great place to live.
Renamed the Creative Calgary Congress in 2014, it returned on November 22, 2016 as a place to share ideas and explore ways that the arts and artists can play a leadership role in making Calgary a more curious, compassionate and creative place for all citizens.
Learn more about the day and add your voice