Originally I thought I was up here because I'm a busy connected get stuff done kind of guy. After listening to Jim Dewald and Lauren Voisin, that we need 99% of failure to get to 1% of success, I realize I'm up here as the failure guy.
I've been laid off or fired many times and I've failed a lot. But along the way I've had a ton of fun and I've done a lot of stuff — I'm a lucky man.
I don't know if there are many cities better than the city we are in right now. We are at a time where it is our responsibility to make the city better.
Read Jim's entire presentation on Medium and let's continue the conversation. 
---
About the Creative Calgary Congress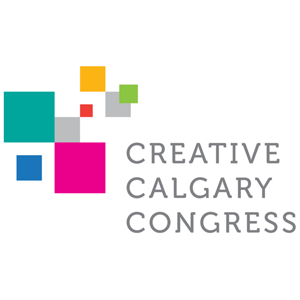 Calgary Arts Development produced the first Arts Champions Congress in 2011 as a meeting place for people who make Calgary's arts sector a vibrant and exciting place to work and our city a great place to live.
Renamed the Creative Calgary Congress in 2014, it returned on November 22, 2016 as a place to share ideas and explore ways that the arts and artists can play a leadership role in making Calgary a more curious, compassionate and creative place for all citizens.
Learn more about the day and add your voice