Even the architect of the ultimate escapist Calgary weekend needs a way to escape from it all once in awhile.
So how does Calgarian Kandrix Foong, the man behind the Calgary Comic & Entertainment Expo (as well as other events in Edmonton and Saskatoon) escape from a world filled with superheroes, television stars, and a whole world of fantasy that hundreds of thousands of Calgarians and other Western Canadians have been flocking to?
In 2016, Foong escaped his fantasy world by indulging in his other secret life—attending the NBA Finals in Oakland, California.
There, Foong attended Games 3, 4, 5 and 7 in order to watch the Golden State Warriors—his favourite team—narrowly lose the NBA championship to Lebron James and the Cleveland Cavaliers.
"I'm a big basketball fan," Foong says. "Any city that has an NBA team, if I'm there when there's a game, I'm going to go watch the game."
And while that may seem a little jarring to thousands of self-described nerds, Foong says when you stop and think about it, there isn't such a big difference between being a superhero-loving fan and a sports fan.
"You have the two groups," he says. "Let's just call it pop culture versus sports group. It's [almost] like they don't understand each other but they kind of do. They'll say I don't understand why you dress up in costumes and do this cosplay thing, it doesn't make sense.
"Well," he says, continuing, "how does that make any difference from you dressing up in a jersey? It's the same thing, just slightly different—same [escapist] concept."
Back around 2005, Foong and his ex-wife were a pair of aspiring comic book artists, who wrote, illustrated, and published their own comics, and travelled to various comic cons in the United States, such as the popular San Diego Comic Con, to market and sell their comic books.
That's where Foong figured out that in the comic book creative world—in which a lot of very talented visual artists have long toiled for terrible wages—he was okay as an artist—and okay wasn't going to cut it.
"I'm a very versatile person," he says, "but I am not the most creative person or best illustrator or whatever. I definitely found a lot of other people who were a lot stronger than I was in terms of illustration, so I ended up moving more towards the business side of things, because that's where I think I'm also quite strong.
"Still having my hand on the creativity side of it," he adds, "meant I could still be involved, but not necessarily be the one putting all the art together."
That's how someone ends up building one of the most successful festivals that has come out of Calgary in the past 20 years.
At the time, there was an annual comic book show, held at the Red & White Club, organized by a group of Calgary comic book fans as a way to express their passion and fandom, Foong says, that drew around the same number of people every year—between 500 and 700.
"It had been like that for years," he says.
Foong was a participant at the annual Calgary event. He got together with others to brainstorm a way to transform the event into something more dynamic—and interesting—to the general public.
"That basically triggered the business side of me, right?" he says. "I put together a proposal that [essentially] said… we can't be in this venue. We have to go bigger, you have to bring in entertainment—[and] it can't just be about comic books."
The response to Foong's proposal was a mixture of enthusiasm—and abandonment.
"That group—which doesn't exist anymore—was pretty much like—great!" he says. "You run it! Cool."
The first Calgary Comic & Entertainment Expo was launched in 2006 in half of the top floor of the Big Four Building on the Stampede Grounds.
The first year, as the festival approached, Foong—who financed it—had sold 50 advance tickets.
"I was definitely on site sweating it out," he says. "Wondering what's going to happen? But we had a pretty good turnout [of around 3,400]."
Since then, the Calgary Expo has grown by leaps and bounds, to today, where it brings around 100,000 visitors over four days at the end of every April on Calgary's Stampede grounds—the 2017 edition runs April 27 to 30.
Foong has brought in some entertainment icons over the years, such as Star Trek alumni Leonard Nimoy and William Shatner, reunited the cast of Aliens one year, various stars of Marvel properties, and brought in hundreds of actors, the odd professional wrestler, comic book artists of all varieties, up to and including legendary Marvel Comics icon Stan Lee, who returns this year.
From only half the top floor of the Big Four Building, the Calgary Expo has grown to take over the entire BMO Centre, the entire Big Four Building, the Agrium Centre, the Stampede Corral, and the grounds around them. Not to mention a wildly popular Parade of Wonders, a cosplay parade that kicks it all off, which snakes its way through downtown Calgary.
The 2017 edition includes visits from a Dr. Who (Peter Capaldi), John Cusack, Jeremy Renner, and Jay and Silent Bob (Jason Mewes and Kevin Smith) who will record a podcast live from the Expo.
If there's a gripe leveraged against the Expo these days, it's that Foong has been so wildly successful at bringing in attractions from Hollywood that it has overwhelmed the thing that inspired it in the first place, namely the local comic book scene, which tends to get a little lost among the bold-faced names and merchandisers.
On the other hand, since 2006, the comic book industry has become so embedded in Hollywood blockbuster culture, it's now virtually impossible to tell where comic books stop and Hollywood starts.
That blurring of the boundaries will be on vivid display at the 2017 Calgary Expo, where Foong will offer an art exhibit of sorts—featuring Transformers.
"I'm a huge Transformers guy—from the 1980s," Foong says. "I remember my first Transformers comic book."
Now he's a dad, with a son who appears to have inherited his passion.
"He's also a Transformers fan," he says, "which I guess is just genetic."
And living a creative life matters to Foong, whether your version of a creative life involves dressing up like Spiderman—or Warriors superstar point guard Stephen Curry.
"It's really just for emotional fulfillment," he says. "Entertainment in general provides a level of escapism from your standard [dreary] day to day [existence].
"If I have a hard day," he says, "and I know there's a Warriors game on, that's two and a half hours that I'm watching the game… and it's just whatever form of thing that is—whether it's hey, I'm going to the gym or playing basketball or sitting down to draw or watch a movie.
"That [creative] stuff," he says, "is great for anybody's life."
---
About The Storytelling Project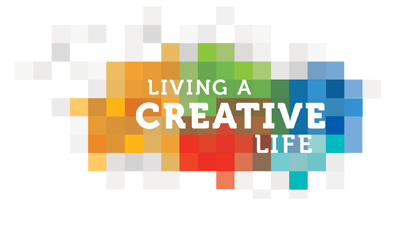 On November 16, 2015, Calgary Arts Development hosted a working session with approximately 30 creative Calgarians from various walks of life. Many of the small working groups voiced the need to gather and share more stories of people living creative lives.
That need has turned into The Storytelling Project.
The Storytelling Project raises awareness about Calgarians who, by living creative lives, are making Calgary a better city, effecting positive change and enriching others' lives.
Have a story to share? Email us at news@calgaryartsdevelopment.com.