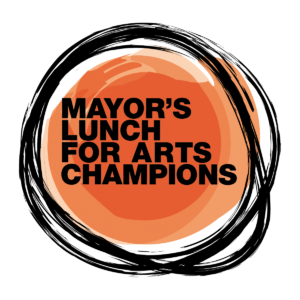 Thank you for joining us at the 2017 Mayor's Lunch for Arts Champions.
Wednesday, March 22, 2017
Palomino Room, BMO Centre (20 Roundup Way SE)
Doors Open: 11:00am
TELUS Youth Arts Showcase: 11:00am – 12:00pm
Lunch & Program: 12:00 – 1:30pm
If you or your guests have any dietary restrictions, please provide details on this web form by March 10, 2017 at the latest in order to accommodate your needs.
If you have any questions or concerns please email cherie.mcmaster@calgaryartsdevelopment.com.