I am an artist. I study creativity and performance. The research is clear: If we don't know how networked information works, our work suffers. It's a big challenge with many solutions.
So consider — a cultural melting pot promotes conformity in service of an industrial approach to life. A cultural mosaic is more like a network. A mosaic is a collection of tiles but focusing on the individual beauty of the tiles does not capture the power of the network. Look to the glue. Glue makes a mosaic. How do we activate a mosaic? We each carry the answers.
A performance created by some people who are here offers a great example — the phrase we are all treaty people. That's glue. My session explores the answers each of you carries and how they work.
Follow  Patrick's entire activation session on Medium and let's continue the conversation. 
---
About the Creative Calgary Congress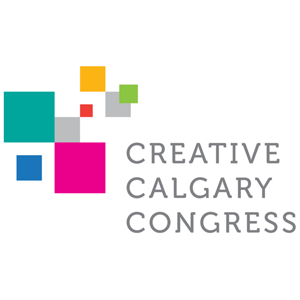 Calgary Arts Development produced the first Arts Champions Congress in 2011 as a meeting place for people who make Calgary's arts sector a vibrant and exciting place to work and our city a great place to live.
Renamed the Creative Calgary Congress in 2014, it returned on November 22, 2016 as a place to share ideas and explore ways that the arts and artists can play a leadership role in making Calgary a more curious, compassionate and creative place for all citizens.