Our idea is to think about shared prosperity and what that means. What are you bringing to a shared prosperity relationship? And what do you require in return in order for those relationships to be ignited and become alive? How do we know what is the right thing to do in order for us to have shared prosperity?
This is about observation and not judgement. About recognizing that where we are today is where we are, based on everything that we've done up to this point, and that we're going to be different from the moment that this sentence ends to this afternoon to the end of the day and beyond.
We are in the midst of an economic downturn but there are many interesting things happening in Calgary right now. People are starting robotics companies, others are engaged in nanotechnology. Some people want to start digital media strategies, innovation centres, are working on health care breakthroughs, grappling with how we're going to adapt in today's construction industry, and how to move out of coal and into renewables. Every single one of us in engaged in great conversations and every single one of us brings something to the table.
We like to see things through this lens of abundance. Each of us brings something to the table and we need to recognize and value that.
Follow  Avnish and Court's entire activation session on Medium and let's continue the conversation. 
---
About the Creative Calgary Congress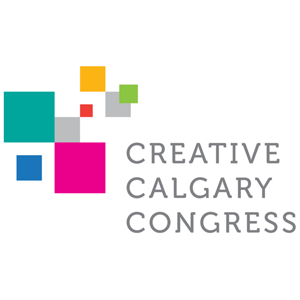 Calgary Arts Development produced the first Arts Champions Congress in 2011 as a meeting place for people who make Calgary's arts sector a vibrant and exciting place to work and our city a great place to live.
Renamed the Creative Calgary Congress in 2014, it returned on November 22, 2016 as a place to share ideas and explore ways that the arts and artists can play a leadership role in making Calgary a more curious, compassionate and creative place for all citizens.
Learn more about the day and add your voice