In November, Thomas Poulsen sat down with us to talk about his creative life, among other things, dancing and performing with MoMo Dance, One Yellow Rabbit and being the subject of a documentary film that was to have its premiere at the Human Rights Museum in Winnipeg, in January 2017, as part of a celebration of Canada's 150th birthday.
Sadly, Poulsen, who had cerebral palsy, died in the first week of January.
Pamela Boyd, the founder and longtime artistic director of MoMo Dance, was in the studio the day in 2004 when Poulsen, then 41 years old and employed by Disability Services Centre, brought a client to one of MoMo's drop-in classes.
Poulsen's client came back for a while; Poulsen, who had loved dancing as a child to his sister's Beatles records, never left.
He became a core member of MoMo Dance, creating a number of original works, including one talking about dancing to the Beatles (he performed in a specially designed Sgt Pepper jacket) that he performed at various MoMo shows and also at the Fluid Festivals' Physical Therapy Cabaret.
Poulsen also had the opportunity, through MoMo, to travel to Europe, performing with Boyd at a festival in Milan, and studying with various mentors in England.
"He was an absolute dead fit [for MoMo]," said Boyd, reminiscing about Poulsen, "whereas the person he brought [to that 2004 drop-in class] lasted for a while, and was good but then he drifted away. But Thomas no. He said it just changed his life.
"I could see that," she said, "because it just opened up whole new areas of human activity for him, and a whole new community that he had not participated [in before]."
Poulsen danced using crutches, and when Boyd and he travelled to Milan to perform, she did too.
"We went to Milan and performed our duet, Paired, that was choreographed by Naomi Brand," Boyd says. "Two dancers and four crutches!"
Onstage, Poulsen was a mischievous presence, as if dedicating himself to the notion of upending everyone's concept of what the physical limits were on a person suffering from cerebral palsy.
"I think he liked the shock value a little bit," she said, "as well as the pleasure of performing and dancing and being onstage."
Poulsen's sudden passing elicited an outpouring of grief on Facebook, as everyone from MoMo alumnus to Fluid Fest artistic producer Nicole Mion to various disability dance companies in Europe remembered him and his life-affirming spirit.
He might have died young, but Boyd said there was no doubt Poulsen lived his life to the fullest creative extent a man could.
"Full steam," she said. "Absolutely.
"I imagine," she added, "were he to be reflecting [on his life] at this point, he would be appreciating the length and breadth of his experience.
"I see Thomas as a pioneer," she added later, in an email followup, "a fearless and talented man who broke through the barrier between disability arts and mainstream performance and became an amazing role model for many people, especially artists with a disability."  
For one final time, (at least until the documentary film featuring him comes to Calgary), here's Thomas Poulsen, doing exactly that, in the final interview he gave.
Thomas Poulsen's Creative Life
Thomas Poulsen loves telling stories. He just prefers to do it with his body, rather than using words.
He might have been born with cerebral palsy, and using a pair of crutches to get across a room, but that didn't stop him from dancing as a kid, when he discovered his older sister's records.
"The Beatles," he says, when asked who he used to dance to. "Simon and Garfunkel. Jefferson Airplane.
"When you're that age," he says, "you will dance to anything."
However, it wasn't until many decades later, around 2004, when Poulsen, on a reference from the Disability Services Centre newsletter, discovered a way back into telling those stories through dance.
That's when he discovered MoMo Dance Theatre, Calgary's only company dedicated to dancers of all abilities.
"When I first began to go to MoMo drop-in classes," he says, "it was with a view to support someone else I thought might benefit from being in the company.
"I was working for a company providing various kinds of support to people with developmental or cognitive disabilities," he says. "I came across a blurb in our company newsletter for a company that was offering weekly inclusive dance classes, and I thought, well this might be a perfect fit for someone I'm trying to support, who I'm trying to broaden his connections with the community—and help him to develop these connections a little bit more, on his own."
It didn't work out for Poulsen's client—but for Poulsen, MoMo Dance turned into a life-changer—his life-changer.
"It changed my perception of what performance art and theatre and dance could be if you have a disability," he says. "It gave me much more awareness of what I might be able to do, with what I love to do, which is dance."
That experience led to Poulsen working with MoMo Dance founder Pamela Boyd on some work of his own, including a solo show, My Head is Filled With Things to Say, which he has performed at the Fluid Festival and in Italy.
More recently, Poulsen has continued to create original work, in MoMo shows such as Fully Functional, a 2014 co-production between MoMo and Inside Out Theatre (which features mixed abilities artists) that peeled back the curtain on the emotional and sexual lives of people with disabilities, in a show that's funny, touching—and effervescent.
Poulsen also appeared in a pair of revivals of One Yellow Rabbit's Radioheaded3, Denise Clarke's dance listening party, and in 2017, Poulsen is the subject of a documentary film that will be screened throughout the year at the Human Rights Museum in Winnipeg, as part of the celebration of Canada's 150th birthday.
If anything captured the sense of possibility Poulsen gets from dance, it was exploring sexuality in Fully Functional.
"Dance is a healing act," he says, "and in spite of progress, dance is still a subversive act—challenging and upending the status quo."
It's also still his favourite form of storytelling.
"I find it a bit of a struggle to convey my own story verbally, or in words," he says. "I've had to work to become better, using text and dialogue and various kinds of vocalization.
"It's easier to work with physical side of it," he adds, "[to] convey what you're putting forward. It's challenging in a way, that I'm more comfortable with using my body [than my words]. I've gotten better at conveying [things through words] over time—but that took time."
Poulsen's comfort level with the physical was apparent in a 2015 production of Radioheaded3, where he  exuded a kind of joy as he navigated between the cast of the unique production.
It was his first time working with Denise Clarke, a beloved mentor of young dancers and artists across the country.
"That was a great experience for me," he says. "She's got terrific way of working—it's open and welcoming of what each individual player brings to a show. It was a joy working with Denise Clarke."
It also raises the question of whether or not he would have an interest in stretching his creative life to include acting.
"It's something I've thought about" he says, "and gotten more comfortable with… Fully Functional and Radioheaded3. But it's been a long time since I did a gig I would call purely acting.
"Acting fascinates me," he says. "It might even scare me…but it's something I'd be intrigued by."
He got a taste of it during the making of the documentary that has its debut in 2017, although all he had to do in that one was play himself.
"It'll do a pretty nice job of giving a snapshot of my life," he says. "It involved people who were involved in the realm of promoting social and economic justice.
"Being a subject [of a documentary]—that was a good experience," he adds, "but physically taxing. [It was an] all day process.
"As torture goes," he says, smiling,  "it was not too bad."
His work is also evolving with MoMo Dance, which recently hired a new Artistic Director, Jan Derbyshire, who has indicated she hopes to take the company in an exciting new direction, Poulsen says.
"Jan is intent upon making MoMo more artist-led or disability-led enterprise," he says. "So we'll see what comes out of that.
"Before," he adds, "it was inclusive. Now, we are looking at creating work that comes out of the experience and is led with people actually living with disabilities. It's my understanding that is closer to the way companies in the UK, Australia, and the USA develop [new] work.
"Jan is not going to be willing to allow us to coast. We are going to be challenged—but challenged within the scope of whatever each of us brings to the enterprise."
Poulsen no longer works with the Disability Services Centre.
"[I'm] now doing some things with Disability Action Hall," he says, "a local advocacy organization, working on a range of issues… that might be important—affordable housing, accessible transportation, dating and sexuality. Working more collectively, rather than one on one."
Poulsen hasn't stopped living a creative life since setting foot inside that MoMo Dance drop in class in 2004—and has no plans to stop now, particularly given the strange times we live in, as evidenced by the new American President.
"It's important to live a creative life when you live with a disability," Poulsen says. "Oftentimes, outlets for expressing yourself are far and few between, so it's important folks with disabilities have these [creative] outlets and take advantage of them.
"Sometimes," he adds, "it means asking for outside support—and that's fine."
"It's difficult to effect real fundamental change," he says, continuing, "in structures that engage in oppressive practices. So it's important to challenge that.
"Frankly," he adds, "I'm terrified that the President-Elect of the United States is someone who thinks its okay to mock a reporter's' disability at a rally. It's the 25th anniversary of ADA [American Disability Act] but seeing someone like Trump doing that and getting elected—I have to wonder how far we've really come. It can be demoralizing. And an artistic life is one of the things that makes these demoralizing events something you can make sense of.
"It's going to take me a while to work through it [Trump's election]," he says, "and one of the ways to work through it is by living a creative life."
---
About The Storytelling Project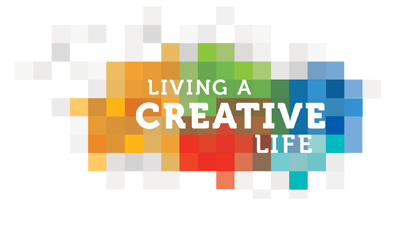 On November 16, 2015, Calgary Arts Development hosted a working session with approximately 30 creative Calgarians from various walks of life. Many of the small working groups voiced the need to gather and share more stories of people living creative lives.
That need has turned into The Storytelling Project.
The Storytelling Project raises awareness about Calgarians who, by living creative lives, are making Calgary a better city, effecting positive change and enriching others' lives.
Have a story to share? Email us at news@calgaryartsdevelopment.com.