If you have been to cSPACE King Edward, you have likely seen Katie Green's mural work. A visual artist whose practice addresses nature as a crossroad for growth, death, adaptation, cooperation, and our emotional and physical selves, Green's unique style graces many walls around Calgary and the world.
This week on Village Radio, Green sat down with Dave Kelly to chat about art, puppets, travel, and her upcoming creations. Tune in to hear her story.
---
About The Storytelling Project & Village Radio
Calgary Arts Development is pleased to support Village Radio in their efforts to highlight stories of creativity in our city and to encourage everyone to live a creative life.
The Storytelling Project raises awareness about Calgarians who, by living creative lives, are making Calgary a better city, effecting positive change and enriching others' lives.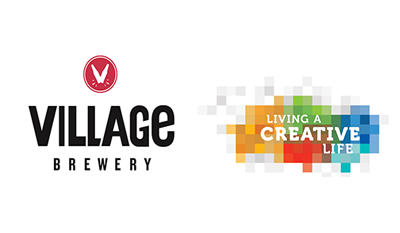 Have a story to share? Email us at news@calgaryartsdevelopment.com.