Becoming a mom (to daughter Ellianna) almost two years ago didn't inhibit Calgary singer songwriter Kenna Burima's creative life.
It expanded it.
"It's grown out of this really strong feeling that I have that creativity and the act of creating is something that all humans have," she says. "It's all around us, whether it's building a really kick-ass sandwich, or a bridge or, in my case, building a human."
Burima—who grew up a classically-trained pianist raised by politically active parents—has long been a force on Calgary's music scene, whether it's programming the Carol of the Belles Christmas concert to raise funds for the Calgary Sexual Health Programs, programming Calgary's downtown piano concert series, spinning records on CJSW, performing with bands like Jeans Degrees and Beaver Squadron, or releasing albums like Hymn.
You could fill a column with a list of her creative endeavours, in part because Burima has always been one to say yes to something that feeds her creative itch, even if that means figuring out the money part later.
That worked when she was an emerging artist, with a musician husband.
Now 41, and a new mom, the schedule has changed.
What's that sound we all hear, when we hit half-life?
It's the clock, ticking.
Gone are performing midnight shows with musician pals and post-gig beers and staying up late and sleeping in until 10:00am.
However, rather than sliding her creative life into a drawer in order to confront the everyday challenges of raising a family, Burima says the experience of becoming a mom has helped focus her creatively.
For one thing, turning 40 and becoming a mom got Burima over the gnawing anxiety every musician on the way up confronts—being cool.
"I've never been uncomfortable with getting old, but turning 40, I realized, I'm not an emerging artist anymore," she says. "Like any artist, there was so much self-doubt… but now I don't have that luxury.
"If I actually want to live life as an artist, I have a small window to create every day," she adds. "I have to let go of that external BS about whether you're cool or not. For lack of a better word. I feel that becoming a mother has made me a better artist."
Along the way, Burima has launched a new endeavour that blends her creative life—and she hopes her economic life, too.
It's Singalongs for Elders, a pay-what-you-can program where Burima learns a setlist provided by a client, then a few weeks later, performs those songs, in tandem with the clients' loved ones, or neighbours, or whomever feels like joining in at their place.
What Burima has tapped into is the discovery that for folks heading into the homestretch of their lives, whether in private residences, rest homes or hospices, revisiting—and performing—their favourite music is as powerful a medicine as a morphine drip.
"To be able to celebrate a life through song is really powerful," Burima says. "It's really sparking some joy in people's lives—families and people on their way out just get to celebrate."
What she performs depends entirely on the song list provided by the client, which has led Burima to learning a few she didn't really think she'd ever cover.
Like, for example, the signature Sinatra–actually written by Canadian Paul Anka—anthem My Way.
"It's one of those iconic, cheesy, oh-my-god songs," she says. "But I learned it for a 91-year-old woman and her friends.
"The moment it starts, you can tell," she adds, "that song means so much to individuals, and so much to a generation—it almost makes me think, how many times is My Way going to pop up on people's set-list of a generation?"

Even if it's just for the couple of hours that she performs, Burima believes music is healing—both for individuals, and for communities.
"There is this universal element of what music can make us feel—and when we all feel the same feeling together, how powerful is that?" she asks.
As far as the opposite end of the demographic spectrum, Burima is conflicted when it comes to how much musical education to foist upon Elli—who is already banging on the family piano at 21-months-old.
That's because as a former classically trained pianist who was not quite what the classical music people call a prodigy, Burima recognizes that there's a line between raising a musician and letting them fall in love with music on their own.
"I was a late bloomer," she says. "I've always loved music and always knew I wanted to be a musician but I didn't know how."
How about Elli, the daughter of a pair of Calgary musical whizzes?
"My husband and I have both agreed—she can be an accountant if she wants to, but we're going to give her piano lessons when she turns three," she says, laughing.
Burima says receiving classical music training provided the foundation for all her musical ability, but it's also something a young child has to want to pursue.
"It makes me think, how do I want to nurture musical education in my daughter without setting up all this baggage and obstacles that I hit in my classical past life?" she says. "The more I think about it, a lot of my parenting style is just getting out of the way.
"Instead of overthinking it, and over-analyzing, and trying to help her or direct her—sometimes, you just have to get out of the way and let them do what they do. As long as they don't fall on their heads and hurt themselves.
"Which, just as a funny addendum—she does. Fall a lot."
---
About The Storytelling Project
On November 16, 2015, Calgary Arts Development hosted a working session with approximately 30 creative Calgarians from various walks of life. Many of the small working groups voiced the need to gather and share more stories of people living creative lives.
That need has turned into The Storytelling Project.
The Storytelling Project raises awareness about Calgarians who, by living creative lives, are making Calgary a better city, effecting positive change and enriching others' lives.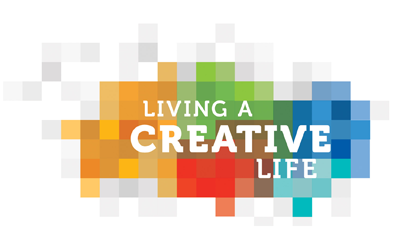 Have a story to share? Email us at news@calgaryartsdevelopment.com.