We live in an age of technology and there is technology in every single part of our lives. I think it's important to bring kids the tools they need to understand how technology works and not just how to tap on the screen. That is why I created my kits. Because it's important to understand how the principles behind technology work. The sky is not the limit any more.
When we are babies we're very curious but as life goes on that curiosity tends to wither away because we're scared to take risks. The mindset around failure needs to change.
Read Lauren's entire presentation on Medium and let's continue the conversation. 
---
About the Creative Calgary Congress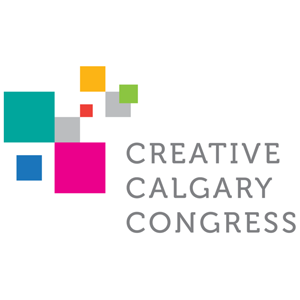 Calgary Arts Development produced the first Arts Champions Congress in 2011 as a meeting place for people who make Calgary's arts sector a vibrant and exciting place to work and our city a great place to live.
Renamed the Creative Calgary Congress in 2014, it returned on November 22, 2016 as a place to share ideas and explore ways that the arts and artists can play a leadership role in making Calgary a more curious, compassionate and creative place for all citizens.
Learn more about the day and add your voice