Entrepreneurial thinking requires a lot of different personality traits—independence, boldness, a willingness to buck the conventional wisdom of the crowd—but there's little doubt it also requires creative thinking.
For Calgary entrepreneur Lori Beattie, that part came to her on the long walks she loves to take through the city.
"That, for me, is sanity," she says. "It's a way to think. If I get stuck on something, it's taking a walk that gets everything going, and gives me ideas. I walk to think. I don't actually plug in my music when I walk, I observe and listen to the surroundings—and that's what I enjoy."
Then, one day back in 1997, Beattie had an idea. If city walks—urban hiking—were so pleasurable and productive for her, it probably would be for others as well. And thus, her new business idea was hatched out of her greatest personal pleasure—taking people out to discover Calgary on foot.
The offshoot of discovering that she could get paid to take people walking was that she decided to write about it—an idea that came to her, naturally, while out moving her feet.
"I wrote a book on walking," Beattie says, "but I had to walk to come up with the writing and to actually do it!"
The first one, published in 2002, was Calgary's Best Hikes and Walks. Since then, she's also written Calgary's Best Bike Rides and Trails and in 2015, wrote Calgary's Best Walks.
All of which begs the question: In a sprawling winter city, why walk?
Beattie, sitting on a park bench outside Bell's Bookstore Cafe—her favourite Marda Loop cafe—chews that one over for a moment.
"Big picture stuff," she says.
Then, she answers the question.
"You could walk because there's a destination in mind," she says. "For instance, a small coffee shop or a restaurant in those areas where you have that available.
"Or, if you live out in the suburbs, there are a lot of green spaces that are integrated into the city. A lot of big cities don't have that. The ravines that are tucked into Strathcona, or Tuscany, or say Edgemont Park—these are beautiful green spaces. If it's nature you're looking for, and you're in the suburbs, you can't maybe get to a coffee shop on foot, but you can get away from it all—get some exercise and calm the mind."
And if walking helps a person centre themselves, walkers also do something else, namely, put a face to a neighbourhood that all the carefully manicured lawns and magnificent driveways in the world could never hope to.
"You could walk because you want to meet your neighbours," she says. "You want to meet your community, you want to feel like you're a part of a place—as opposed to feeling that you just drive around."
And as luck would have it, the day I'm scheduled to interview Beattie in Marda Loop, I have to take my car in to be serviced near the Chinook Mall, only to discover it's not going to be ready in time to drive to Marda Loop—all of which leads to Google mapping the directions to get across town, which leads to clicking on directions for going there on foot.
It turns out that an hour before our interview is scheduled Google Maps says I can make it walking in 55 minutes. So I think, research! And set off on what turns out to be a spectacular walk through Britannia Plaza, and other little charming pockets of the city that I had never known even existed, even though I've lived here for a decade and am a dedicated walker.
After our chat, Beattie takes me back in the direction towards Chinook via a vast green space and ravine (it turns out to be River Park) that I had never been to before, leaving me kind of dumbstruck. How could this be here—and I never knew about it? This is gorgeous! Why didn't they send out a press release about this place?
Yet that's exactly the sort of thing Beattie's been helping Calgarians discover for close to 20 years now.
"You want to connect with the city in way that you can't when you're sitting in a car at Crowchild and Glenmore," she says. "And so the hidden bridges, the hidden pathways, the hidden connectors that you will never know about when you're driving—and it's not just the paved path network, which is phenomenal. It's the hidden trails that go into the green spaces, that connect neighbourhoods you would never think of connecting… making your city feel like more of a home and not just a place where you live."
Beattie regularly shares her experiences on CTV's Walking on Wednesdays, and has seen her books occupy regular slots on the Calgary bestseller lists every time she releases one—so she's clearly struck a nerve with the city. At the same time, she's maybe helped to reshape the perception of Calgary—even for Calgarians.
Living a creative life has been as much of a revelation for Beattie as her bestselling books have been for her thousands of readers, and weekly audience of fans who watch her on CTV.
"I know my personality," she says. "I like to do things when I want to do them, which means I don't have a lot of patience—and so I tend to work by myself a lot because I just want to get on with it.
"I wouldn't have ever written a book if I hadn't started the walking business. And because of the book, I also do presentations and public speaking—but it's all creative.
"I just like projects," she adds. "I like taking something on and saying, can I do this? I wrote a book. My parents couldn't believe it, because I was never into writing. I've never been considered good at writing—but it was something that was a huge project, a huge challenge, and really rewarding because of it."
In celebration of Canada's 150th birthday, Lori is partnering with local charities for the WALK CALGARY initiative. She is donating 1,500 copies of her book, Calgary's Best Walks, to local charities and working with each one of them to build a walking initiative into their programming. Her goal is to introduce Calgarians to their wonderful city, to help them meet their neighbours, to help them experience the pleasure, the perspective, that comes from taking a walk.
Find out more at fitfrog.ca.
---
About The Storytelling Project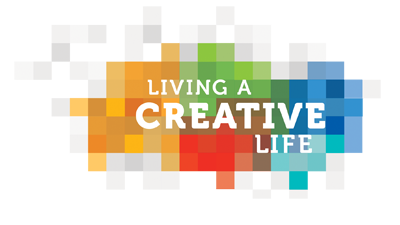 On November 16, 2015, Calgary Arts Development hosted a working session with approximately 30 creative Calgarians from various walks of life. Many of the small working groups voiced the need to gather and share more stories of people living creative lives.
That need has turned into The Storytelling Project.
The Storytelling Project raises awareness about Calgarians who, by living creative lives, are making Calgary a better city, effecting positive change and enriching others' lives.
Have a story to share? Email us at news@calgaryartsdevelopment.com.