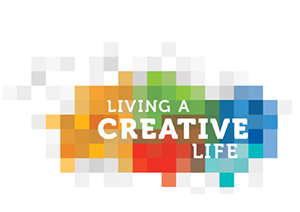 Join Chantal Chagnon for a hands-on experience where you will learn to make a medicine bag while she shares teachings about smudging and the medicine wheel. Each participant can take their medicine bag home with them at the end of the session.
Smudging is a sacred way to cleanse, balance, pray and connect to Mother Earth. The medicines used honour the teachings of four directions of the medicine wheel. We honour and value each medicine is part of the medicine wheel that balances and as sustains us.
Each individual may have a deeper connection to a particular medicine or direction depending on what is needed in their life at the time. Although traditions, medicines and stories may be slightly different depending on the tribe or individual sharing the teachings, the message is always of balance and moderation. The medicine wheel and smudging are an integral part of many First Nations and Indigenous cultures.
Medicine bags, also called medicine pouches, carry our four sacred medicines close to our hearts. They protect and guide us along our journey, reminding us of our connection to Mother Earth, all living things and ourselves. Sometimes they contain stones, shells, feathers, keepsakes or items of significance in addition to the sacred medicines.
About Chantal Changon
Chantal Chagnon is a Cree Ojibwe Métis singer, drummer, artist, storyteller, actor, educator, workshop facilitator, social justice advocate, and activist with roots in Muskeg Lake Cree Nation, Saskatchewan. She shares traditional Indigenous songs, stories, culture, history, arts, crafts, and teachings.
Chantal has presented at conferences, conventions, galas, fundraisers, social justice events, and in classrooms from preschool through university. She has performed at the National Music Centre, Saddledome, Jubilee Auditorium, Jack Singer Concert Hall, and many other stages showcasing traditional and contemporary Aboriginal music, as well as modern music in collaboration with various bands and artists. Chantal aims to entertain, engage, enlighten, educate, and inspire everyone she meets.
A single mother of two boys, she understands societal struggle first hand. Chantal has been an activist, advocate for her community, professional performer and a staunch crusader for causes close to her heart. She is active within many social justice causes, including Murdered and Missing Indigenous Women (MMIW), women's rights, and environmental initiatives. She regularly organizes events and shares, singing, drumming, speaking, presenting, and teaching within the community, with a focus on building allies and alliances. Chantal is passionate about building awareness and sharing an understanding of Aboriginal culture, spirituality, social justice and political issues. She creates opportunities for cooperation, education, and empowerment everywhere she can.
Chantal recognizes sharing culture and building community is an integral part of building bridges of understanding and acceptance. Chantal is a compassionate woman, who believes that a healthier, fairer, more sustainable Canada is possible as we make decisions for future generations to come.