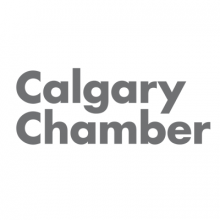 In partnership with the Calgary Chamber, Calgary Arts Development is connecting local businesses that have extra space with local artists and arts organizations who are looking for somewhere to work.  This program was kick-started by Calgary Poet Laureate, derek beaulieu, and connects businesses who have extra space with artists seeking space to work.
The program allows businesses to identify themselves as having space available, and Calgary Arts Development will help match them with an artist or organization to animate their space. Businesses that participate in the program could be eligible for tax benefits from supporting the arts and collect some nominal rents. Calgary Arts Development will work closely with the business to help them understand what benefits are available to make the relationship mutually beneficial.
Businesses with a surplus of office or business space on their hands can turn the space into an opportunity to invest in Calgary's cultural future. There are lots of ways for businesses to have artists in the workplace, ranging from simply providing space to engaging an artist-in-residence.
Businesses can learn more about this unique opportunity by contacting Joni Carroll, Arts Spaces Consultant, at joni.carroll@calgaryartsdevelopment.com or 403.264.5330 ext. 108.
Calgary Arts Development is collecting information from artists and arts organizations who are interested in Artist in the Workplace and other spaces programs through this form.
Learn More About Artists in the Workplace:
Read the Calgary Chamber's full press release
Business Brief
Sample of Expression of Interest