Steacy Collyer wants to get your kid hooked on a book.
The founder of Calgary Reads, a non-profit organization dedicated to nurturing a love of reading in the first eight years of every child's life, Collyer holds hard and fast that nothing ignites a child's potential better than reading.
"We try to convince people of that all the time," she says. "One of the best things anyone can do to rise above or get outside their own situation and to learn more, to experience the world—even from a comfy chair—is to read," she says.
"I can't imagine not being a reader myself, " she adds, "but I'm very biased that way."
Collyer, a former grade one teacher and literacy consultant, launched the organization over 15 years ago when she began to notice patterns in students who struggled academically.
"I kept going into a lot of schools" she says, "and people had the same problem, school by school by school—kids who really needed one to one help."
The problem, Collyer discovered, was that in schools with particularly challenged students, there were fewer available resources, more overwhelmed teachers and parents with little or no time to provide that kind of intense support.
"We came to realize," she says, "that if we could run a citywide program, then every school would have the same program to support young readers. We hoped it would inspire community members to get outside their comfort zone, get beyond their own community boundaries and go volunteer and go read in the schools in the places that they were needed the most. The only way you can make that happen is if every school is running the same program, and you can start to deploy your resources more strategically."
Over a decade and a half later, Calgary Reads is a literary juggernaut. It has hundreds of volunteers, who provide one on one mentorship for struggling readers.
It also is the host of the Big Book Sale held every year at the Calgary Curling Club, says Collyer.
"That Big Book Sale… does two things," she says. "For sure it's our largest fundraiser so every penny we raise allows us to run more programs, in more place. But it also helps really inspire the whole community to continue to read and to recycle their books—because once you've read a book, the best thing you can do is pass along that book for someone else to read.
"We're really proud of the hundreds of thousands of books that go out into the Calgary community to be re-read by somebody else."
Of course, now that Collyer has enlisted a small army of volunteers to help encourage and nurture a love of reading in small children, her organization faces a growing obstacle: all those handy electronic devices that are irresistible, fun—and powerful—influences on the attention spans of young children.
"We have a program that has doctors prescribing reading," she says, "and pediatricians across Canada have said no screen time for children zero to two years of age. You can't go grocery shopping or out to dinner without seeing a young toddler playing with their parent's device, and here you have doctors all across the world saying, these technologies—we don't know what they're doing to your baby's brain, please limit their access to your phone or iPad—and people are disregarding this advice!"
Another obstacle to nurturing healthy reading habits in young children is the urgent need to adapt the sorts of stories available to the incredible range of cultures and communities who have made Calgary home in recent years, she says.
"We have to be aware," she says, "[that] most of our libraries, and school libraries, in particular, don't have diversity of text, so a lot of kids end up having to read books that are about English speaking white people— and they don't relate.
"We can do a better job of finding diversity in the books we bring into our homes and into our libraries, so that children from all around the world can see books where they are reflected as the characters in the stories or nonfiction topics we are sharing with them. We have lots of work to do in the area of diversity."
On the other hand, even in a device-dominated age, there are also more books coming out that help get kids hooked on books, like the Harry Potter books, Captain Underpants, and comic books.
"Whatever gets words in front of a person," she says, "and makes them stick with trying to figure out a storyline—comic books actually can be a complex reading genre, because you have to be able to follow a conversation.
"We're fans of almost any kind of text," she continues. "If a kid likes it, they should be able to read it."
As far as Calgary ranks with regards to reading books, Collyer says the city hits well above its weight.
"Amazon did a study," she says, "and last year, Calgary came up as the top reading city. [However], that's because we bought a lot of books—but there's no guarantee that just because you buy a lot of books, you read a lot of books.
"I'm guilty of that," she adds. "I buy a lot of books and haven't read a lot of them yet. Hopefully, Calgary is not only buying the most books, but also reading them and not just using them as a design element or something."
Steacy and her staff for years to come will continue to engage parents, teachers, citizens and readers everywhere in Calgary Reads' vision of a thriving community where all children read with confidence and joy.
---
About The Storytelling Project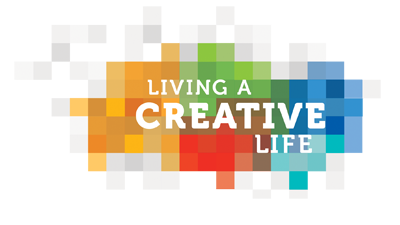 On November 16, 2015, Calgary Arts Development hosted a working session with approximately 30 creative Calgarians from various walks of life. Many of the small working groups voiced the need to gather and share more stories of people living creative lives.
That need has turned into The Storytelling Project.
The Storytelling Project raises awareness about Calgarians who, by living creative lives, are making Calgary a better city, effecting positive change and enriching others' lives.
Have a story to share? Email us at news@calgaryartsdevelopment.com.