When John Fischer agreed to assume the role of the director of the Iniskim Centre at Mount Royal University in August 2014, he understood that he was going to be running a resource centre dedicated to offering services and programs designed to provide support to Indigenous students.
What Fischer never saw coming—much to his pleasant surprise—was the role the Iniskim Centre is beginning to play in terms of providing a little emotional support for every student at Mount Royal.
That new reality was driven home in September 2016, when Mount Royal's New Student Orientation Program, directed by Kaylene McTavish, welcomed almost 2,000 new students with a Grand Entry.
"It's a procession," Fischer, a lifelong educator, says. "For example at a pow wow, the Grand Entry is the opening. It's the beginning. And in a ceremonial way—there are songs that are part of that beginning. An honour song would part of that. A flag song would be part of that. Different [Indigenous] nations may have different songs for the Grand Entry, but the major idea is that the flags come in—usually it's led by the elder first, then the flags, then the honoured guests and the regular folks and [then] the dancers."
What the Mount Royal Grand Entry looked like on a CTV Calgary report covering the event September 6 was an institution reaching out to its Indigenous community and extending a celebratory hug.
All of it was highlighted by the singing of the national anthem in both English and Cree.
"It's a way to honour our new students who are embarking on an educational journey," said Steve Kootenay-Jobin, Mount Royal's Indigenous Housing Coordinator, to CTV digital producer Colleen Schmidt. "Grand Entries mark the symbolism of a new beginning.
"To have our students represented and to also feel included, both Indigenous and non-Indigenous, allows for those relationships to continue to grow because we're here to create leaders and through education and through events like this we're giving them the best opportunity and knowledge," he said.
If all of that is big picture stuff, then the Iniskim Centre and Mount Royal also play a significant role in the not-so-little picture of providing information, resources, access—and comfort—to Indigenous students.
That's apparent from the moment one sets foot in the busy centre, which sits atop a Starbucks on campus. It's as much of a meeting ground and safe emotional haven for students as the Starbucks it sits on top of.
"Quite a number [of Indigenous students] are attracted to Mount Royal because of the small size," Fischer says. "and because we have a housing program for Indigenous students. That's a major support.
"We have a coordinator [Kootenay-Jobin]," he says, "who works with single students and family students in our housing program, whether they belong to the program or not, creating community, connecting with residence life, connecting with other services at the university.
"That's an important part of what I believe will attract students," he adds, "that also keeps students [in school] with us."
What's a bit surprising to discover is who those students are—older women, with children, who have to wait until their band funding catches up to the demand of band members who hope to attend post-secondary institutions.
And funding is only the start of the barriers that exist. Fischer hopes places like the Iniskim Centre and MRU can team up to help overcome those barriers and to help facilitate the ability of Indigenous students to pursue university degrees.
"Post-secondary education," Fischer says, "has a history of barriers for Indigenous people, whether they're structurally [imposed], or whether they're more about limited curriculum, or a limited perspective—changing that is important.
"Just as creating an environment for Indigenous students to ensure they are supported is important," he adds. "I think about the housing program we have here for student families. And family is a really great term, because it allows for sisters and mothers and children to be here and to support the person as they're going to university.
"But when you think about it," he adds, "those kids—the sisters and brothers and children [of Mount Royal Indigenous students]—they also get to be at a university. They also get to see professors and other students and they also get to see people studying and be part of a university culture, too. And so that has a legacy to it."
Speaking with Fischer—a Calgary Foundation board member—for a profile about himself–is an exercise in discovery about how Calgary works when it's working best. Namely, when institution and stakeholders come together across interdisciplinary boundaries to tackle challenging issues in ways that are often innovative, and dynamic.
Nowhere is that more apparent than with the process Mount Royal is currently undertaking—the Indigenization and de-colonization of its curriculum.
"One of the things this university did," he says, "was build a framework before we started. It was called an Aboriginal framework for a strategic [plan]. It was put together by staff and faculty based on their ideas of what a plan should have. So there were five major areas, which we identified when we were doing strategic planning—but that framework was an excellent place to start."
Those five areas, he says, were Indigenizing, research, curriculum, relationship building, and student support.
Similarly, Fischer and Iniskim Centre have been working with outside cultural organizations such as the Making Treaty 7 Society and the Glenbow Museum in collaborative efforts to address the idea of Indigenization of—well, of all our stories.
"One of the most important things I feel about Making Treaty 7," Fischer says, " is that it's been inspired by the voice of the elders. It wasn't written solely by a historian. It was developed through [artist-led] workshops with elders from all over Treaty 7 territory who began that work—and that's a really important engagement."
Making Treaty 7 was the interdisciplinary project launched in 2013 by the late Michael Green of One Yellow Rabbit, along with various elders from seven different Indigenous nations and a collection of some of Calgary's top performing artists. The project continues to evolve and tells the story of the birth of Alberta from a First Nations perspective.
"One of the things I'm hoping that we can continue to mimic and perhaps document," Fischer says, "is how that process was developed. From the perspective of that patient and careful engagement to get it right from the beginning."
"Our work with Making Treaty 7 and the Glenbow," he continues, "wants to mimic, and understand the process of elder knowledge keeper engagement—and use that to launch educational pieces that could be artistic, a post-secondary course, or working with an exhibit at the Glenbow, or teaching or utilizing the artifacts at the Glenbow. Beginning with that process of engagement as a premise brings us together as three partners."
Whether it's big picture stuff, like implementing a curriculum of Indigenization, or smaller picture—like jumping into the Grand Entry as a flag bearer and joining the parade back in early September—Fischer and the Iniskim Centre are finding creative, innovative, collaborative solutions to issues that institutions across Canada are struggling to reconcile these days.
That creative problem-solving is its very own answer to the question of why it's important to live a creative life.
"When I think about creativity, I think about vitality," Fischer says.
"Creativity—whether it's the way you deal with other people, the ways you deal with new situations, art—it's active. And it's doing. And it's engaging.
"But it needs to have some impact," he adds. "This, to me. has that element of creativity because it has an impact on others, and the way we live our lives together. When I think about working here as I did in schools, this work counts. It matters. And education matters—for so many reasons—but for me it matters multi-generationally.
"That, to me, is part of living that life," he says. "It's vital because it provides for our children, our grandchildren, our great grandchildren."
---
About The Storytelling Project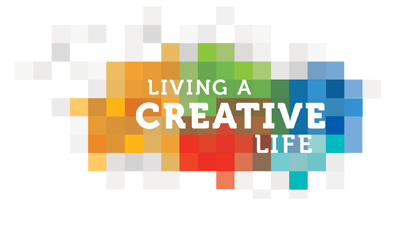 On November 16, 2015, Calgary Arts Development hosted a working session with approximately 30 creative Calgarians from various walks of life. Many of the small working groups voiced the need to gather and share more stories of people living creative lives.
That need has turned into The Storytelling Project.
The Storytelling Project raises awareness about Calgarians who, by living creative lives, are making Calgary a better city, effecting positive change and enriching others' lives.
Have a story to share? Email us at news@calgaryartsdevelopment.com.