Elaine and I are playwriting partners. We're very different people. Our families, our bodies, our genders, our training — we have great differences between us and that's what makes us really great as a partnership. So that's what we're going to be talking about — when you're working in an environment that acknowledges differences and then champions those differences you are able to create something that is greater than the sum of its parts. There is a need to be radically honest with each other and acknowledge things.
Case in point — I really liked Jim Dewald's talk but to disrupt the veneration of Nellie McClung, while she was a champion for white women's right to vote, undeniably something that was vital and important, Nellie McClung was also an advocate for eugenics, which means that the people that I work with at Inside Out would be forcibly sterilized under Nellie McClung's vision. So when we are talking about technological progress, I'm deeply interested in our social, political and cultural progress that we're still very much in process of.
So those are the kinds of conversations Elaine and I have all the time and that's the kind of conversation we'll try to have with you.
Follow  Col and Elaine's entire activation session on Medium and let's continue the conversation. 
---
About the Creative Calgary Congress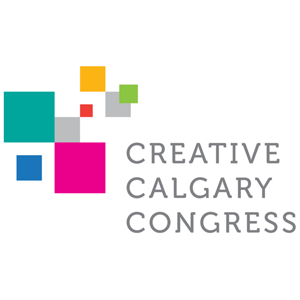 Calgary Arts Development produced the first Arts Champions Congress in 2011 as a meeting place for people who make Calgary's arts sector a vibrant and exciting place to work and our city a great place to live.
Renamed the Creative Calgary Congress in 2014, it returned on November 22, 2016 as a place to share ideas and explore ways that the arts and artists can play a leadership role in making Calgary a more curious, compassionate and creative place for all citizens.
Learn more about the day and add your voice