Back in 2000, Jay MacGillivray was a Calgary IT guy, working for BRAK Systems when it was acquired by AT&T for $50 million.
The company was founded by Robert Herjavec, best known as one of the Dragons from the TV series Dragons Den.
"It was hardcore IT," MacGillivray says. "I was focused exclusively on software solutions—the first security firewalls."
Firewalls were big bucks when it came to corporate buyouts, but all in all, the thrill of building better firewalls waned after a while for MacGillivray. Growing up in Fort McMurray, MacGillivray pit-stopped for a year in San Diego as a high school student before landing in Calgary to study political science at the University of Calgary in 1987—just in time to coincide with the city hosting the 1988 Winter Olympics.
"It was a transformative time for the city," he says, "and it lasted for a long time, feeding the energy and it was crazy… because it was the perfect sized town to be transformed by hosting an event like that. This place was awesome. It really was. The feeling here for a number of years afterward, was this city can do anything."
Once the deal with AT&T went through, and not wanting a large corporate culture life, MacGillivray had to decide what the next chapter in his life would be.
He knew he wanted to change his life somehow, in some creative way. The question was how?
"I went to the jungle [in South America] for three weeks," he  says, "and stayed six months."
Flash forward a couple decades to 2017.
Since that first trip to the jungle, MacGillivray's life took on a new shape. He and partners launched Structured Abstraction, a software and web design company, a decade ago. The firm specializes in creating customized websites for arts organizations (Theatre Calgary, Calgary Underground Film Fest, Sled Island, Calgary Opera) and other non-profits such as The Alzheimer's Society, Propellus and REAP (Respect for the Earth and All People).
MacGillivray joined the board of One Yellow Rabbit for more than a decade, and his company designed the websites for them and the High Performance Rodeo. (MacGillivray is also a past board member at Calgary Opera and Making Treaty 7).
He's become a Calgary arts institution without becoming an artist—but that's what happens when you're at IT guy who spends too much time hanging around One Yellow Rabbit, one of the most experimental, innovative, anything-goes organizations to ever call Calgary home.
That connection goes all the way back to the day MacGillivray returned from the jungles of South America, determined to discover a more creative life than the one he'd been living.
"I started making some big plans about things I wanted to do when I got back—like volunteering," he says, "and the first day I got back, I got dared to go to a One Yellow Rabbit meeting. I'd never been to a One Yellow Rabbit show before, but I was spouting off about all these cool things I wanted to do with my life—and oh yeah, people reminded me that everybody comes back from the trip that changed their life and swears they're changed."
Before long, MacGillivray had joined the board.
Then, he took over the board.
"I dived right in, and was board chair for four years," MacGillivray says. "It was neat, and the whole idea of watching these creative people, watching the whole creative process [unfold] and asking, how can I help them? What skills do I have that can move this forward?"
But here's the thing about being an IT guy: Where you do it from matters a lot less than what and who you do it for.
All of which is another way of saying, MacGillivray soon found himself in the jungles of Central America, discovering entire communities of new and inspiring people reinventing themselves through living a creative life.
There was the couple from Seattle he met in Granada, in eastern Nicaragua. He worked in IT for a company in Florida. She worked in IT for a firm in California. Together, they owned places in Seattle and another in gorgeous, Colonial-era Granada, where they had taken to spending two months or sometimes three or four–a year. The rest of the time, they rent their properties on Airbnb.
"Now, instead of having money trickle out," MacGillivray says, "$100, $200 just comes into their bank account every week. So they've very deliberately created this creative life of theirs."
All of which made him realize, while he was participating in an electronic dance festival in Costa Rica, that he could very, very deliberately create his own.
There are times when he has to be in Calgary—for example, entertaining clients at the High Performance Rodeo (where Structured Abstraction throws its annual Christmas Party), or CUFF, or Sled Island, which his company sponsors—but then again, there are the long stretches where all the work is done remotely, over the laptop and the mobile phone.
"I started to think, If I wasn't in town for two months," he says, "would anybody know."
MacGillivray says he's devoting himself to becoming what he calls a digital nomad.
"I get inspired being around people that are interesting and innovative," he says.
That includes everyone from the IT couple in Granada, to friends raising children in surfing villages on the coast of Costa Rica, to the former rock star who decided to become a farmer in Central America.
"There are people in the tropics investigating permaculture stuff and starting unique businesses," he says. "It's inspiring. That's who I want to hang around, this energy of entrepreneurial people who say, I'm in paradise, how can I survive? How can I build a life for my family here? Being around that kind of energy is pretty inspiring. It's awesome."
It all goes back in a way, to the oddly relevant life lessons a restless IT guy once learned from a bunch of Calgary experimental theatre artists, whose theatre-making philosophies leaked into his actual life.
"Blake, Denise, Michael, Rico—they all really believed in Calgary, and wanted to create something in Calgary, but they also believed in the concept of mentorship, so they grew the Summer Lab Intensive," he says. "Whenever I go to the Mayor's Lunch for Arts Champions—I don't know how many years in a row the winner of the Innovation Award would invariably come up and say, 'I just want to thank One Yellow Rabbit, because they're the ones who actually put me in a space and they're the ones who mentored me, the ones who taught me the process.'
"It's very purposeful, what they wanted to create, without saying this is what we hope to achieve over 35 years and more."
If there was an Innovation Award for creative lives, MacGillivray might even find himself nominated—not bad for a guy who started out in corporate life helping build digital firewalls.
Until that happens, however, MacGillivray has a plan to take his digital show on the road, in between Calgary arts festivals.
"I'm going to spend some period every year working in a new spot," he says. "So Nicaragua, Costa Rica, wherever. The plan is two months of the next 12, I'll try to do exactly what I do here—just from Costa Rica."
---
About The Storytelling Project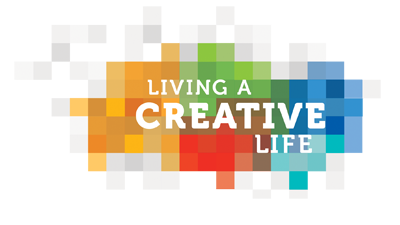 On November 16, 2015, Calgary Arts Development hosted a working session with approximately 30 creative Calgarians from various walks of life. Many of the small working groups voiced the need to gather and share more stories of people living creative lives.
That need has turned into The Storytelling Project.
The Storytelling Project raises awareness about Calgarians who, by living creative lives, are making Calgary a better city, effecting positive change and enriching others' lives.
Have a story to share? Email us at news@calgaryartsdevelopment.com.