Jonathan Love's creative life does not extend to home renovations.
"I'm not very handy," says the Calgary Eyeopener theatre critic, who also happens to be one of the Heebee jeebees, the accidental Calgary a capella quartet that has been wowing ears everywhere for a quarter of a century now.
"That's not one of my skills."
The bad news (for Love, anyways): One of his most recent projects was having a new home built that he moved into with his wife and two kids last autumn, which required those contractor conversations and choices that make un-handy people anxious.
The good news: The house got done, the family moved in, making Love and the Heebee jeebees even more of a community fixture — which they celebrated with a 25th anniversary celebration to support the Calgary Food Bank late December at the Taylor Centre for the Performing Arts at Mount Royal University.
The group—featuring Ken Lima-Coelho, Love, Cedric Blary and Chris Herard—have a better track record over the past quarter century than the Flames. They've released eight albums, received foir CARA nominations, won two CARA Awards, and won both the Canadian and American Championships of Harmony.
Love might not be a handy guy, but he has always been a creative one.
"Everything I do is creative," he says. "It's the way I approach things. It's the way I see the world.
"And it comes from wearing a lot of different hats."
That imaginative approach to living infuses everything he does, whether it's the theatre reviews he does on CBC Radio, communications work for Mount Royal University, various side gigs, hosting events around town or doing voice-overs for various clients.
That might mean a radio commercial, voicing a corporate video—or once in a while, living a dream.
That was the day, a few years back, when Love was asked to be the voice of Obi-Wan Kenobi.
"That was a big big day for me, being a Star Wars fan," Love says, in a way that suggests it was well beyond big.
It was a monster day.
After submitting his demo tape, the way voiceover actors do, Love received a call from some producers in Atlanta behind a video game of Star Wars: The Clone Wars.
"Basically, it was like, yeah we've heard your demo, we think you can do some dialect work," he says.
Then they asked: "How close can you get to Ewan McGregor?"
Love played it Calgary cool and understated.
"Oh—pretty close," he says. "Then they said, well—we don't need you to do a Scottish accent, we need you to do a British accent.
"And I said, hold on."
He lost his cool, a little bit.
"That means you want me to do Obi-Wan Kenobi?"
He was beyond excited.
"And they said, we're not saying that," he says—but that was just because there was a veil of secrecy draped over every aspect of the project.
Love was offered the part. After discussing the possibility of flying him to Skywalker Ranch in northern California to record the voice-over, it was cheaper for the producer to fly to Calgary and record him here.
"I was so excited about this," he says. "I was prepared. I didn't sleep the two days before. I was in the zone, early, I was there, and we just kind of knocked out the entire video game in about two and a half hours of an eight hour session, and basically we broke for lunch and the guy went to Banff for the rest of the recording session."
There was a Heebee jeebees moment too, when Love wrote a song inspired by the film called Use the Force, and the group recorded it with an 11-piece funk band.
"It's about Luke and Obi-Wan and the ways of the Force," he says. "It's really, really fun."
The song came out around the time Star Wars: The Phantom Menace was released, back at the turn of the 21st century—right around the heyday of Napster.
On the day the film was released, Use the Force became number one.
"It was the number one download in the world on mp3.com for one day—the day Phantom Menace came out," Love says. "But that was before anyone charged 99 cents per download."
When you talk to musicians, it quickly becomes apparent that for every story about having the most downloaded MP3 in the world, there are a hundred more crazy ones, like the time the Heebee jeebees got booked to play a casino in New Orleans—and ended up accompanying Percy Sledge on his global hit, When a Man Loves a Woman.
All those gigs. All those towns. All those stories.
Pretty soon, it adds up to a creative life that you can talk about around the table of your new house that an accidental a capella band helped build.
"I have an anonymous quote on a t shirt that says, music is how feelings sound," Love says. "I can't imagine going through anything without the sound that defines victory for you, the sound that defines that summer—your first summer kiss…
"It becomes a part of your DNA, and I think life is way better with a soundtrack."
But back to the start.
That's 25 years ago, when the Heebee jeebees were little more than some University of Calgary communications students—Love and Herard originally met as members of the Calgary Boy's Choir when they were six–who kept meaning to start a band (they wanted to meet girls).
One day, before they really had done anything about it Lima-Coelho managed to book them a gig to perform for a communications department open house.
"[Lima-Coelho] goes, we've got a gig before we've got a band," Love says. "So we got together and said, well, we know we can all sing."
They came up with two songs. One was a blend of My Girl and Lou Reed's Walk on the Wild Side. The other no one can remember now.
But both tunes landed well with the crowd, as the saying goes.
"We sang the two tunes and they said, this is great!" Love says. "Why don't you come back and sing it again? Because it was an open house.
"So we went away for 20 minutes, maybe worked up another tune, came back and sang it again—then came back and sang it again. By the end of the night, we had three more gigs!"
All they needed was a longer setlist—and a name.
"We wanted to be a rock band, so we were like, what should we call ourselves?" he asks. "And we got Merge. That was the only name that came up."
Somehow, the name Heebee jeebees was pitched as an alternative to Merge.
"I think it came from Ken and Chris. I think they got it from a Calvin and Hobbes comic. It's just kind of one of those funny words that sticks out," says Love.
"They said, we should call ourselves the Heebee jeebees, and we were like well—that's ridiculous. We're not going to get dates!"
Sometimes, it turns out, the most ridiculous ideas are exactly the right one.
Now, 25 years later, Love has spent a quarter century seeing the world and singing—he's a voice artist who adores listening to radio.
In a way, he lives a creative life from some other century, and that's okay with Love.
"Here I am, singing doo wop tunes, listening to radio," he says. "I could be my grandfather!"
What, he is asked, makes people love a capella—the antithesis of the digital era–so much?
"I can tell you what I love so much about it. It's the portability," he says. "You don't have to lug around sound gear!"
Then he gets creative.
"I think it's something people find accessible," he says. "There's a friendliness to it.
"Especially the stuff we do. We do more doo-wop and barbershop stuff. This is the music of the 50s and 60s, when everybody kind of got together and would sing on street corners. There's an element of that.
"We've kind of lived through the peak of Glee and those types of things where everyone is talking about mashups and stuff, but I think there's a collective consciousness to knowing a lot of these tunes, recognizing that they're tunes meant to have fun. They're all about sock hops and parties and the fun stuff that people do.
"They're feel good."
One other question. Why Calgary?
"Mostly, because the phone kept ringing and the opportunities kept coming," he explains. "And then you get to a point where you're married and having kids and you start to go, this is my home.
"I am a part of it. I can make it better. I can pick up the phone and make things happen. We can back the mayor up in his bet he lost to Anaheim. We're doing something that's worth something here, that would take us years to build elsewhere.
"That's an important part of it."
---
About The Storytelling Project
On November 16, 2015, Calgary Arts Development hosted a working session with approximately 30 creative Calgarians from various walks of life. Many of the small working groups voiced the need to gather and share more stories of people living creative lives.
That need has turned into The Storytelling Project.
The Storytelling Project raises awareness about Calgarians who, by living creative lives, are making Calgary a better city, effecting positive change and enriching others' lives.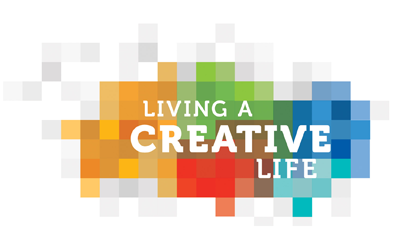 Have a story to share? Email us at news@calgaryartsdevelopment.com.