Jung-Suk (JS) Ryu is the answer to those who ever wondered what happens when musical prodigies grow up.
Ryu, the CEO of Indefinite Arts Centre, Canada's largest disability arts organization, grew up in Edmonton, practicing Brahms, Beethoven, and Shostakovich, when most 12 year-old Edmonton boys were practicing skating backwards.
"I did my ARCT [Associate of the Royal Conservatory of Music] in piano performance when I was 13," he says. "It's like a postsecondary diploma in piano performance. Glenn Gould got it at 12, I got it at 13. I was quite competitive."
That creative ability—combined with a teenager's sense of infinite possibility and competitive zeal—gave Ryu opportunities to travel and explore places that most boys rarely get.
One such trip brought him to the Banff Centre for Arts and Creativity to take master classes and see some of the world's top pianists, such as current Honens Artistic Director Jon Kimura Parker, perform.
Ryu liked the looks of the Banff Centre.
"There was an idyllic environment for an impressionable 12-year-old," he says. "I always said to myself, I'm going to work here one day."
Rather than ending up a concert pianist, Ryu went on a creative journey in a whole different arena—doing communications work for Liberal MP Martha Hall Findlay, before burning out from the endless travel that Canadian politics requires, writing speeches for the Ambassador of Japan, then migrating to become the Director of Public Affairs at the Canadian National Institute for the Blind (CNIB).
"I fell in love with that organization," Ryu says. "What that organization stood for, but also understanding the incredible challenges people with vision loss face."
And then, somewhat out of the blue, he received a job offer that took him back to the Banff Centre, only this time instead of master classes in classical piano, it was working in government relations, which Ryu did for two and a half years, until moving over to Indefinite Arts in June 2017.
That's the disability arts organization that services 300 developmentally disabled artists (and some physically disabled ones as well)—and has been doing so since opening its doors in 1975.
In early 2018, the roof on the Fairview Arena in Southeast Calgary, which was attached to Indefinite Arts, collapsed, forcing the organization to relocate elsewhere in the middle of one of the city's most bitter winters in years.
In a weird twist of media fate, Indefinite Arts essentially became the face of the arena roof collapse, receiving wider coverage than it ever had in its four-decades-long history.
That included a few notable recent accomplishments that took place recently, as Ryu sought to transform the way Calgarians and the institution itself think about Indefinite Arts.
"Coming from an organization like the Banff Centre where I was working in an arts organization, it has made me realize that this organization is not a social service," he says. "It's an arts organization! I keep saying that—with donors, with government. Before, we were a social service organization, serving people with disabilities in our program… and now we're an arts organization that serves artists who happen to live with disabilities."
That led to the first major downtown exhibition of its artists, at DIALOG, which exposed the artists who create at Indefinite Arts to some of the major players in Calgary's arts scene, including Barbara Corcoran Gallery curator Viviane Mehr, and artist and teacher Chris Cran.
"A bunch of arts folks came out to an Indefinite Arts show for the first time ever," he says.
As CEO, Ryu sees it as his mandate to introduce as many people as possible to his organization, which helps hundreds of developmentally disabled individuals transform their idea of themselves through access to their creative lives.
"My job is to share that story," he says, "both in terms of giving our artists more platforms to share their work, but also positioning the organization as this agent of social change and social justice.
"When you're looking at somebody's piece of art," he adds, "and you realize someone has been putting in hours and hours of effort to make that art the way it is, they are making a contribution to our community in their own ways."
When he led Banff Centre's efforts to sign its first formal partnership with China in his final weeks in Banff, Ryu connected with Ron Hoffman, a representative of the Alberta trade office in Hong Kong, who offered to host an exhibition of Indefinite Arts in Hong Kong. Ryu leapt at the opportunity.
"Hoffman said, 'I want to feature your artists in Hong Kong. Our government of Alberta office in Hong Kong is in a very central location—lots of foot traffic—and I want to showcase your artists' works.'
"I thought he was just being polite—but he was being very serious."
In March 2018, just mere days after the roof collapse, the exhibition went up in Hong Kong, giving artists whose work had rarely been seen by anyone from west of the Deerfoot a huge showcase in a city that's one of the truly global cultural hubs.
There was also a subsequent exhibition at the National Disability Art and Culture Center in Seoul, Korea, where Ryu discovered a multi-disciplinary disability arts space that was better than any he had ever been to, setting in motion a whole different notion of what a disability arts space could look like.
Prior to the arena roof collapse, Indefinite Arts was one of eight Calgary organizations to receive funding from the Canada Cultural Spaces Fund program, but following the collapse, a new question arose: Did it make sense to take that money (and another grant they received from the Calgary Foundation) and spend it on a 40-year-old building, or was it a perfect moment to reimagine what Indefinite Arts' next 43 years might look like?
That's why, with the assistance of DIALOG architects, Ryu has a whole new vision of Indefinite Arts, rebuilding its home from scratch on the same site it has been on for four decades.
Only this time, it's a multi-purpose site, which has a dance studio for Indefinite's arts partner Momo Movement—Calgary's longtime mixed ability dance company.
It has digital media studios, to expose Indefinite's artists to digital technology opportunities—and to create new, inexpensive ways for their work to gain worldwide exposure. It has a black box theatre, available for both disability arts companies like Momo and Inside Out Theatre—and other arts organizations that are based in East Calgary, where art spaces are few and far between, such as Antyx, another organization that builds social connection through creativity.
Throw in a café, gallery, and a retail outlet, that could sell merchandise—some of Indefinite Arts' artists have already turned their creative impulse into designed socks—and an outdoor component, so that artists can take advantage of our city's 333 sunny days a year, and what you have is a disability artspace that gets more creative bang for the buck than any other.
It's also a model that would make Calgary the national—and North American—leader in disability arts, which it turns out, it already is.
Ryu grew up as an aspiring artist. He knows what it's like to feel creatively supported better than many executive directors of nonprofits.
"I was very fortunate to have parents that supported me in my musical endeavors," he says. "And then I had other institutions—be it the Royal Conservatory or other philanthropists who funded scholarships for me to go to different things.
"There was a support network that allowed me to accomplish what I accomplished as a musician.
"I understand the value of what that support means, and the value of that environment. I had access to anything I wanted when I was a budding musician. That's not the case for everybody, though," he adds. "Especially not the case for artists with disabilities."
And then he suggests something that is simple—but radical—at the same time.
What might happen if we focused on the artists more and their disabilities less?
It turns out that the best training to becoming a visionary nonprofit administrator was to live a very creative life as a young man.
"I could see that because I was an artist," he says. "That has probably been the biggest contributing factor to how I view this organization and what my role in it is."
---
About The Storytelling Project
On November 16, 2015, Calgary Arts Development hosted a working session with approximately 30 creative Calgarians from various walks of life. Many of the small working groups voiced the need to gather and share more stories of people living creative lives.
That need has turned into The Storytelling Project.
The Storytelling Project raises awareness about Calgarians who, by living creative lives, are making Calgary a better city, effecting positive change and enriching others' lives.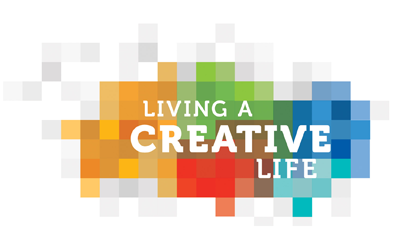 Have a story to share? Email us at news@calgaryartsdevelopment.com.