Karen Anderson has a ritual she observes every time she visits a city.
"When I travel," she says, "the first thing I do is take a food tour to orientate myself to a city and to really use it as a key to [discovering] a [city's] culture."
Ten years ago, Anderson was a Calgary nurse with two decades of experience, when she abruptly switched career paths.
She transitioned from healthcare to writing about Calgary's food scene for publications such as the Calgary Herald, City Palate and anyone else who expressed any interest in what was then very much a niche community—foodies.
In addition to writing about Calgary's food scene, Anderson spent six years on the board of Slow Food Calgary, and ran Feast of Fields for five years.
Along the way, Anderson launched Calgary Food Tours.
"Between writing and working with farmers and chefs," she says, "and being a storyteller by nature, I could see these patterns in Calgary of these clusters of food businesses.
"And the thing I love most about Calgary is that someone who was a nurse for 21 years could go and do a cold call on a business and say, you know, I'd like to bring people on a tour and tell people your story what do you think? And they say yeah, let's try it!"
Her first tours started small.
"We'd put something in the free stockpot column of City Palate," she says, "and say, come on a gourmet food tour. And if two people would sign up, I'd take two friends to make it seem like a bigger deal. I faked it!"
Flash forward a decade, and Calgary Food Tours no longer has any need to fake it.
Anderson's popular Calgary Food Tours include six different tasting tours of different parts of town, but also offer both locals and visitors a lesson in the culture and history of whichever neighborhood they tour.
After a decade of being more or less a solo operation, she now has hired several staff members—and this summer is expanding to become Alberta Food Tours, adding a tour apiece in Edmonton and Canmore.
"We now work with—I think—47 businesses directly and we recommend at least another 50 on our tour cards we hand out at the end of the tours – neighbourhood favourites," she says. "We get people out of their cars and walking and out of their offices and walking around Calgary."
Anderson's food tours have helped transform the stereotype of Calgary as a generic, office-tower city filled with steak lovers—and not much else.
"I always say [that] we give you a chance to see what's on the menu once  you get past the beefy blinders." she adds. "Yes we're a cowtown, but we're also Canada's chowtown."
What Anderson discovered was that the maverick, pioneering spirit that has always defined Calgary also defines the city's food scene.
"There's some real pioneering souls in that business," she says. "Sal Howell at River Cafe, Prairie regional cuisine, the Canadian Rocky Mountain Resorts Group, the O'Connor family, Slow Foods Calgary have been amazing, Gail Norton building a culture through City Palate and The Cookbook Company, SAIT with their high calibre chef instruction—and Andrew Hewson building the [SAIT] culinary garden and [developing] culinary literacy."
While Anderson launched Calgary Food Tours as much out of a desire to promote a more mindful approach to food, and promoting the people who create it,  it turns out there's a big market out there for food tours.
"Over 60% of people travel for a food experience," she says. "And if you think about it, it makes sense because you need to eat three times a day. Food isn't necessarily a skill for a lot of people, it's an entertainment for a lot of people—I'd like it to be both."
Looking back on her decision to switch away from nursing, Anderson (who also runs popular food tours to India every year and is the co-author of a bestselling cookbook of Indian recipes), has no regrets—even if she had to recruit a few culinary ringers in the early days.
"It wasn't about the money," she says. "I was a momtrepreneur and I  needed a way to feed this idea. I didn't have a business background, so learning about business—my MBA has been on the streets. I've been learning as I've gone and that's why I've gone really slowly.
"My husband says I moved here 32 years ago," she continues, "and I've been trying to turn Calgary into a small town ever since. And I think I've succeeded, actually."
---
About The Storytelling Project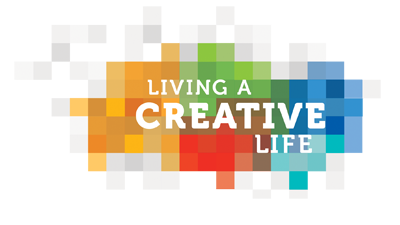 On November 16, 2015, Calgary Arts Development hosted a working session with approximately 30 creative Calgarians from various walks of life. Many of the small working groups voiced the need to gather and share more stories of people living creative lives.
That need has turned into The Storytelling Project.
The Storytelling Project raises awareness about Calgarians who, by living creative lives, are making Calgary a better city, effecting positive change and enriching others' lives.
Have a story to share? Email us at news@calgaryartsdevelopment.com.