When real estate analysts look at downtown Calgary, they see empty offices.
When Katie Pearce looks at downtown Calgary, she sees opportunity.
Pearce is one of the people behind Buds Collective, a group of Calgary artists who created a unique art installation the past two holiday seasons called the Northern Reflections Window Exhibition (and earlier, a similar one for the Calgary Stampede).
It features a number of season-themed animated illustrations that are painted on windows at a variety of venues in Calgary.
What makes Northern Reflections a bit different from every other winter-themed art exhibition is that there are two different ways to experience each illustration.
The first is to simply look at them, through your eyes, the way people have been experiencing visual art for thousands of years.
The second is to download an app called Augle—created by Pearce—in order to view each illustration through your phone, where you discovered a whole other visual aspect—an augmented reality, fusing technology with creativity.
Say what you want about those empty offices, but in its own innovative way, the Northern Reflections Window Exhibition is helping to animate downtown in a tough economy when cold weather makes it challenging to feel animated about much in downtown Calgary.
That creative activation of the cityscape was exactly what Pearce—who grew up in Nelson and studied to be an architect—hoped for by launching Buds Collective.
"Often, if there isn't an opportunity for us, we try to create one," she says. "It could be an exhibition, or we might propose something—and we'll be continuing to use A/R [augmented reality] in a lot of our work."
The group was initially launched out of Pearce's desire to create an artist's space in Bridgeland out of the old Bud's Office Furniture Building, a vacant furniture store, which turned out to be a no go.
"It's a city space, and the city doesn't want do anything with it for the time being," she says.
One of the gifts of being trained as an architect is the ability to look at urban spaces and imagine what they might become in the future, over and above seeing what they are and aren't at the moment.
Downtown needs, more than anything, someone or something that might augment its present reality, as an unwieldy combination of oversupply of office space, too-high-priced parking, a performing arts scene struggling to survive, and a small business community in search of some good news.
All of which begs the question: What might downtown Calgary become if Buds Collective was part of the group trying to answer the question?
"I do have a pitch," Pearce says. "Kind of funny you asked."
Her vision for downtown Calgary includes the creation of a digital hub that would be a blend of digital and creative visions, making use of state-of-the-art virtual and augmented reality technology.
Just toggle your Augle app, hold it up against all those downtown office buildings, then imagine a community that's a cross between Alberta College of Art + Design, Silicon Valley, and a semi-permanent kind of Beakerhead event, populated by lots of highly-educated, creative young Calgarians earning regular paycheques and you begin to get a notion of what Pearce envisions Calgary's downtown might one day become.
That vision includes a makerspace, tech hub, and art studio, all rolled into one, to incorporate a lot of V/R and A/R and other digital output including 3D printing—a set-up that basically provides the tools for creative individuals and artists to use.
In fact, a decade ago, there was talk of moving the ACAD campus downtown, to inject the area with a shot of youthful creative energy, but that stalled in part because a decade ago, there was no affordable room to grow an art school downtown.
Ten years later, just as ACAD has been certified as a university, with a whole new mandate, there is room—and a deep need for the sort of creative minds that ACAD trains, combined with technology whizzes including makers, who are a blend of both.
Pearce—with one foot in the visual art world (she's a children's book illustrator) and one foot in the tech/maker world (Augle)—wants to bring the two disparate parts of her creative life closer together and help other artists do the same, in order to grow their audience and creative toolkit.
"It's valuable to extend the definition of artist," she says. "Makers is another way of being inclusive in the terminology, because really, anybody who is creating things or designing things or coming up with ideas—they're a type of artist.
"With Bud's Collective, we're creating more overlap between traditional artmaking and some of the new forms of art and design."
While the city didn't make the shortlist to become the next site of Amazon 2.0, in part due to a shortage of the type of tech-savvy worker such an employer requires, Pearce says that doesn't necessarily have to remain the case.
"The great thing about digital technology is that it's exportable," she says. "Calgary has maybe struggled with maintaining a strong creative arts culture in the city, which has made it difficult to position ourselves globally."
"If our creative community turns to a digital means of making, we could bust out and participate more with the global technology and design industry."
She thinks those empty office towers are the perfect location to give a creative hub that blends high technology with creative minds a try.
"Maker spaces are great, and Calgary should have more of them, but currently, the missed opportunity is not having creative hubs that are somewhat more specific than a maker space—and also geared towards certain types of people, so that they can create a stronger community and connection and achieve higher output out of those spaces," she says.
"That's certainly what I think Calgary needs to start focusing on."
Maybe Calgary needs a visionary builder for the next little while—someone to figure out how to reinvent what already exists.
For Pearce, that is exactly what living a creative life is all about.
"Creativity is as important as breathing," she says.
"The level of importance you assign to it, or how much of your day you devote to it is kind of up to each person, but no matter how much creativity is in your life one thing is certain—we all need it."
Join Katie Pearce and Buds Collective on January 11, 2019 to celebrate the wrap of the Northern Reflections Window Exhibition. A fantastic opportunity to be inspired and network with talented artists, business leaders, content creators, community builders, and patrons of the arts, mix and mingle over drinks and fork food. Tickets are $55 and available at eventbrite.ca.
---
About The Storytelling Project
On November 16, 2015, Calgary Arts Development hosted a working session with approximately 30 creative Calgarians from various walks of life. Many of the small working groups voiced the need to gather and share more stories of people living creative lives.
That need has turned into The Storytelling Project.
The Storytelling Project raises awareness about Calgarians who, by living creative lives, are making Calgary a better city, effecting positive change and enriching others' lives.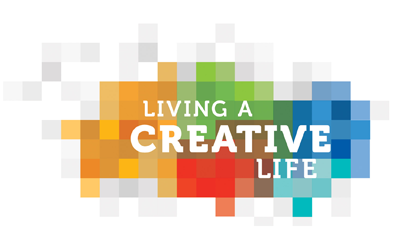 Have a story to share? Email us at news@calgaryartsdevelopment.com.