Ten years ago, there was a Carpenter's Union Hall on 10th Street in Kensington. That's where Angel Guerra and Angela Dione, two Sunnyside residents, pooled together $50 apiece to create a new kind of event that didn't really exist in Calgary.
Guerra, who was then a University of Calgary student finishing up her degree, was inspired partly by a visit she took one day to another Kensington institution.
"I went to a flea market, and noticed it was a fairly old demographic of people," she says, "and I thought wow, this would be just amazing if we had something for younger people, that had music and a community element to it."
Together with Dione, Guerra booked the Union Hall, put out a call for crafts people and artists looking for ways to exhibit and sell their work, and found some musicians to play at the first event.
One of them was Reuben Bullock, a Calgary musician who is part of Reuben and the Dark.
And so, Market Collective was born.
Fast forward to today, many pop-up locations later—in places like Forest Lawn, or a vacant storefront across from the Union Hall on 10th Street, or a dozen other locations, each of which added a jolt of creative community energy—Market Collective is celebrating its 10th anniversary.
Not at the Carpenter's Union Hall, however—that's now condos.
From December 7 to 9 and then again December 14 to 16, Market Collective will take over Hall C at the BMO Centre with 150 artists and vendors, six food trucks, and Village craft beer on sale. There will be live painting and mural-making, a stage with 19 bands, various DJs, four dance troupes, and even a custom skate park inside the hall designed by skateboarders and painted by local artists.
There will also be a huge inflatable obstacle course for kids and families to negotiate.
Among those 19 bands will be Reuben Bullock, right back where he started.
Ten years later, Guerra can't wait.
"It's going to be so awesome!" Guerra says.
Changed the city
Ten years ago, Calgary was booming. The biggest problems facing young artists were finding affordable work space and the city's boomtown high cost of living.
Now, a decade after it launched, Calgary is a city in the fifth year of an economic shock with a quarter of its office towers downtown vacant.
One of the more popular conversation starters is how to diversify an economy that's always placed too many of its economic eggs in a single energy industry basket.
However gloomy that conversation turns, a second sort of Calgary culture has emerged over the same period of time.
There's now a vibrant food scene. New arts spaces—the Bella Concert Hall, the DJD Dance Centre, cSPACE King Edward, the Esker Foundation, the National Music Centre, the King Eddy,  and a spectacular new Central Library—have opened.
A food truck scene was launched, and don't forget the city's booming craft brewery scene, with new ones launching almost every month, it seems.
In summer and fall, there's a night market in Inglewood that combines all the best elements of Market Collective with the Hillhurst Flea Market, to create a vibrant new scene.
This summer, the East Village—a neighbourhood that barely even existed a decade ago—hosted a summer-long pop-up pedestrian mall, filled with designs by local Calgary artisans for sale.
They might not be billion dollar corporations with thousands of expense account wielding employees, but they're young, creative, adventurous—and deciding to do what they do in Calgary.
Guerra and Dione's can-do spirit in launching Market Collective was instrumental in activating emerging creatives at a time when the city lacked other similar opportunities.
"Over the years, it became apparent that not only was Market Collective filling a gap, but it was a forerunner for pop-ups in the city, or different art markets, or even just different endeavours in the community that were able to springboard from Market Collective," Guerra says.
Over the last three years alone, Guerra says that Calgarians have spent over $5 million on artists' work at Market Collective. ($2 million in 2015, $1.5 million in 2016, and $1.8 million in 2017).
Over that same period of time, musicians and DJs who perform at various Market Collectives have been paid $75,000.
Whether those artists or musicians grow up to become Reuben and the Dark or corporate citizens remains to be seen in many cases, but having a Market Collective around has meant creating a way for dozens of Calgary creative lives to sustain themselves.
"It still fills a bit of a gap, but it's different now," she adds. "Things like Market Collective and other things like it have helped keep artists and musicians in the city by giving them a way to make a sustainable living."
That's confirmed by Rueben himself in an email response to a question about the impact of the Market Collective on his career.
"It means more to me now," he says. "It was amazing to be a part of the Market Collective from the very first days, but it has been really incredible watching it grow over the last decade.
"It has become a cultural hub for Calgary and that is a serious accomplishment," he adds. "I'm proud of the Market Collective, and everyone who has been involved. It's pretty special to have played on day one."
Guerra herself isn't an artist. She's a substitute teacher.
Dione has since moved on to other pursuits, but as anyone who ever started a band knows—even Fleetwood Mac—things always change.
Even if she's not an artist herself, Market Collective changed Guerra's life profoundly.
"I was going to finish up university and move to Vancouver," she says. "After about three Market Collective events, I realized I probably wasn't going to leave anymore, because I wanted to stick it out for a bit to see what happened with Market Collective.
"Now blink, and 10 years later, I'm still in the city—and feel very much a part of it."
---
About The Storytelling Project
On November 16, 2015, Calgary Arts Development hosted a working session with approximately 30 creative Calgarians from various walks of life. Many of the small working groups voiced the need to gather and share more stories of people living creative lives.
That need has turned into The Storytelling Project.
The Storytelling Project raises awareness about Calgarians who, by living creative lives, are making Calgary a better city, effecting positive change and enriching others' lives.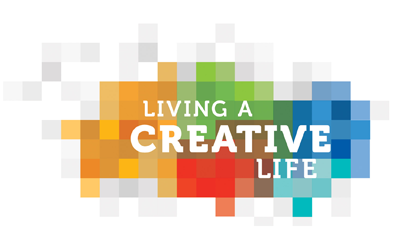 Have a story to share? Email us at news@calgaryartsdevelopment.com.