Calgary's very own spoken word impresario Sheri-D Wilson has added another chapter to her book of life. Wait for it—yes, she's a marriage commissioner.
After all, a marriage truly is a day unlike any other for the two people getting married. It's a combination of romantic mythology at the same time it's a legal transaction—a verbal gumbo if ever there was one.
Who better to serve as the word chef than Sheri-D Wilson?
Stir Wilson into your marriage ceremony—someone who has performed everywhere from London to New York to France, Mexico, Belgium, South Africa, and Canada—and chances are good your wedding ceremony could veer off into undiscovered oral territory.
Or not, it turns out.
"Every couple is different," Wilson says.  "Some people want it by the book, to the book, each word perfect. They don't want anything to change—in the ceremonies I write for them. They've even said, 'we know you're a poet, but no poetry.' I'll go with that, as the ceremony reflects the couple—and every relationship is unique." says Wilson—who finds the silver lining.
That's a microcosm of how Wilson processes life, whether in her long-time role as artist and prolific author of nine award-winning books, two CDs and four VideoPoems; or in her well-known role as mentor and educator. Sheri-D has always been dedicated to stirring the creative pot on many levels. Philosophically she believes "it's not what you take, but what you give back." That mind-set is that established the requirement for any poet to win the award given in her name by The League of Canadian Poets—The Sheri-D Wilson Golden Beret Award. 
In 2003 she started and produced the popular Calgary Spoken Word Festival, which ran for 11 years and became the largest spoken word festival in North America. She was the founder and director of the Spoken Word Program at The Banff Centre (2005 – 2012).
Currently, she is an MFA advisor to the U of S and she has coached the Calgary Slam team (for National Competition) for nine years. These are just some of the accomplishments that led her to win the 2015 City of Calgary Arts Award! She says her imperative to pass on the 'word,' comes from the deep respect she has for her own teachers. Wilson studied with the likes of Allen Ginsburg, Michael McClure, Anne Waldman, Diane di Prima, Micki Maunsell, and others.
Recently when Sheri-D broke her knee, instead of feeling bummed out, she managed to transform being semi-confined into a creative opportunity.
"You could go squirrelly," she says, "being that immobile. So I had my computer moved upstairs, and I immediately started to write like crazy. It was great. No distractions—it turned into a writing retreat. And I caught up on a lot of my reading."
The life lesson that perpetually active Wilson learned from being forced to lie back and be (physically) inactive for a while, was that those same limits that a busted knee impose upon you can also unleash a wild mind to new flights of fancy.
"Something from the outside comes into your life," she says, "and changes it. Something intervenes. Something from the outside comes in and goes, 'okay, you are not allowed to move right now.' And then something comes out of it and you go wow, that's very, very interesting. Like, I wrote a new book of poetry, and yesterday I found out U of C Press is going to publish it. And I suppose, out of this silence came music, because I also recorded a CD. It was funny, I was in a full leg cast and I guess you could say I spoke into my crutch! Both will be released in 2017.
"This isn't physical movement," she says. "It's soul movement."
Wilson, a long-time practising Buddhist believes her physical limitations helped spur a new level in her creative life.
Why live creatively?
Maybe because it's precisely that creative ability to take the lemons life throws at you and turn them into lemon meringue which Wilson has mastered, that needs to extend beyond the arts community.
At a time when there seems to be a massive disconnect between voters and the individuals running for elected office all around the world, Wilson sees creativity as the key to bridging the gap—and happily, for Calgary, believes that our city actually possesses a few politicians who also manage to live creative lives.
"Our mayor does," she says. "And also a number city councillors. We're fortunate [in Calgary] to have strong leadership."
"Calgary has a lot of amazing artists," she says. "A lot! I don't know that we believe there are a lot of really interesting thinkers, philosophers, poets, and other artists who live in Calgary. And… as things change, they're evolving… Calgary is a very beautiful city, set in a very beautiful place, which is why I choose to live here. I love the landscape. We have the foothills, the mountains, the badlands, the prairies and the sky."
---
About The Storytelling Project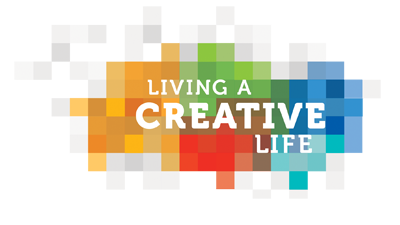 On November 16, 2015, Calgary Arts Development hosted a working session with approximately 30 creative Calgarians from various walks of life. Many of the small working groups voiced the need to gather and share more stories of people living creative lives.
That need has turned into The Storytelling Project.
The Storytelling Project raises awareness about Calgarians who, by living creative lives, are making Calgary a better city, effecting positive change and enriching others' lives.
Have a story to share? Email us at news@calgaryartsdevelopment.com.