As the city's designated arts development authority, Calgary Arts Development supports and strengthens the arts to benefit all Calgarians. We invest and allocate municipal funding for the arts provided by The City of Calgary and leverage these funds to provide additional resources to the arts sector. Our programs support hundreds of arts organizations, individual artists, artist collectives, and ad hoc groups in Calgary.
Vision: A creative, connected Calgary through the arts.
Our Why: We believe that the arts have the power to build our city.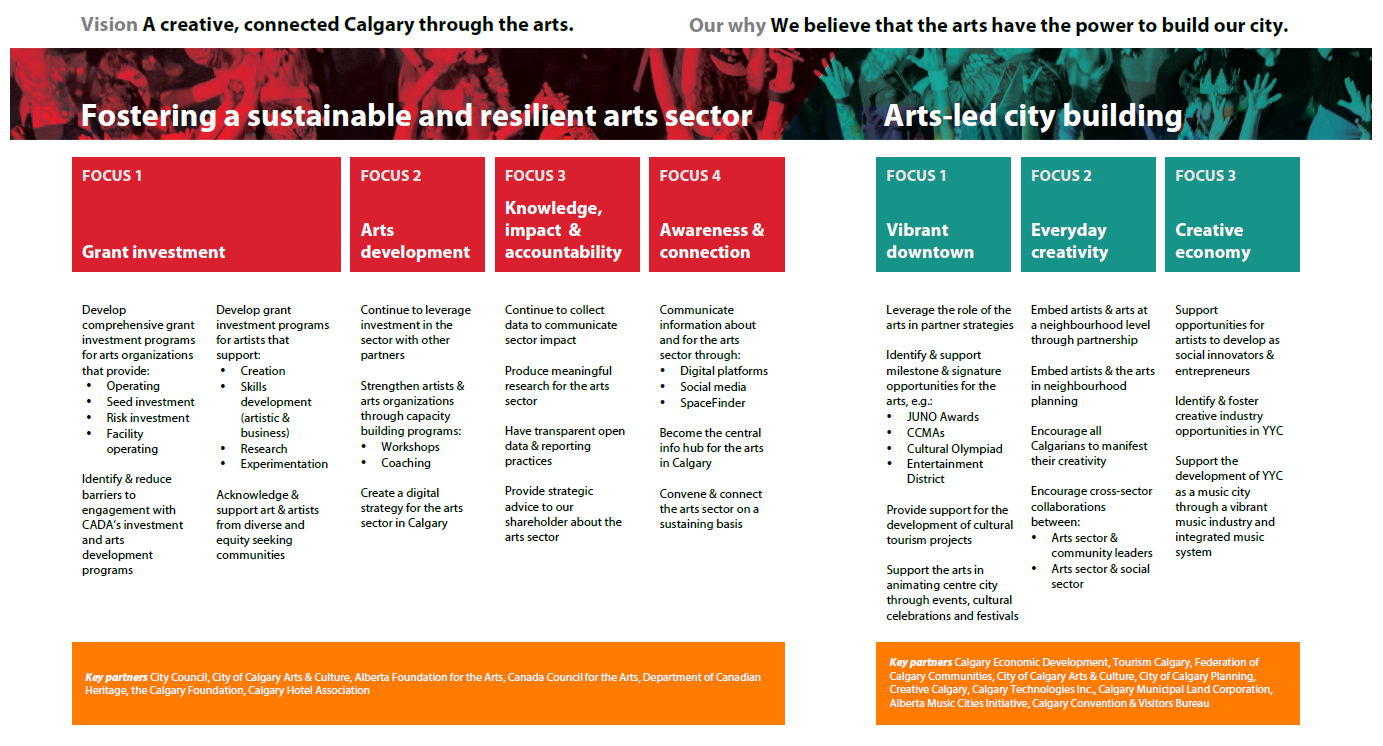 Fostering a sustainable and resilient arts sector

Key Partners City Council, City of Calgary Arts & Culture, Alberta Foundation for the Arts, Canada Council for the Arts, Department of Canadian Heritage, the Calgary Foundation, Calgary Hotel Association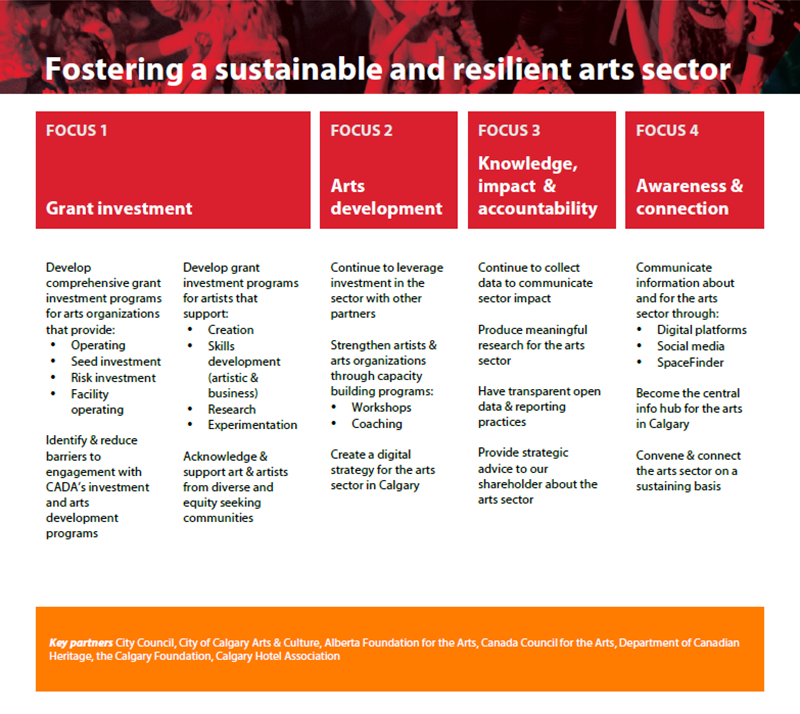 Arts-led city building

Key Partners Calgary Economic Development, Tourism Calgary, Federation of Calgary Communities, City of Calgary Arts & Culture, City of Calgary Planning, Creative Calgary, Calgary Technologies Inc., Calgary Municipal Land Corporation, Alberta Music Cities Initiative, Calgary Convention & Visitors Bureau