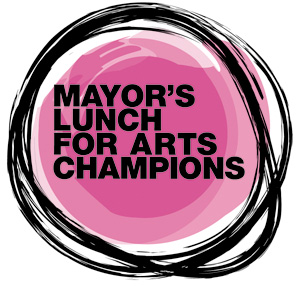 Thank you for joining us at the 2018 Mayor's Lunch for Arts Champions.
Wednesday, April 18, 2018
Palomino Room, BMO Centre, Stampede Park
(20 Roundup Way SE)
Doors Open: 11:00am
TELUS Youth Arts Showcase: 11:00am – 12:00pm
Lunch & Program: 12:00 – 1:30pm
If you or your guests have any dietary restrictions, please provide details on this web form by 4:30opm on April 6, 2018 in order to accommodate your needs.
If you have any questions or concerns please email cherie.mcmaster@calgaryartsdevelopment.com.