We are seeing signs that the arts are becoming more central to the story Calgary is telling and more central to people's lives.
Proof of this can be found in the boom of new cultural facilities that opened in 2015, or were close to completion, including the Evergreen Community Space, the Bella Concert Hall, the DJD Dance Centre, the Calgary Film Centre, cSPACE King Edward, and the National Music Centre.
Proof can also be found in the multiplicity of ways people are engaging with the arts, as evidenced by the findings of the Arts Engagement Survey report we published online in 2015.
The tragic passing of Michael Green and Narcisse Blood in 2015 demonstrated the power of artists to move a city. The Calgary Tower and the Langevin Bridge were lit up in yellow as a tribute to Michael's artistic output with One Yellow Rabbit, and the Jack Singer Concert Hall was filled to capacity with people celebrating the lives of these artists. As the year continued, a project close to Michael's heart lived on and proved how art can be a powerful tool for reconciliation when Making Treaty 7 was presented as the first theatrical performance in the brand new Bella Concert Hall for three sold-out performances.
The arts are becoming more central to the identity of our city and to the way we host guests, such as Animate the Avenue, which was a signature Calgary experience provided at the Community Foundations of Canada conference hosted by the Calgary Foundation. The Calgary Foundation has identified the platform of Living a Creative Life as a vital priority in their recently renewed focusing document. And Calgary Economic Development tells us that attracting a creative workforce is of primary importance to Calgary businesses. A healthy and vibrant arts scene is definitely a factor in attracting talented people to our city.
The world is changing—our diverse population and the use of digital technologies are bringing new opportunities for cultural expression and creative practices, both as hobbies and as careers. There is less distinction between the notion of living a creative life on a daily basis and professional arts practice, between the realms of non-profit arts organizations and commercial arts ventures, and between those who create and those who consume arts experiences. Artists are becoming more entrepreneurial and the creative economy is growing as an engine of economic diversification. New governments elected in 2015, both federally and provincially, are demonstrating their belief in the importance of the arts with the promise of increased funding over the next several years.
These were all signs of change in 2015. Signs that the arts are becoming more central to our lives. Let's continue to champion the arts, strengthen the arts ecosystem, and support the idea of living a creative life, for the benefit of all Calgarians.
Patti Pon, President & CEO, and Dean Prodan, Board Chair
About Calgary Arts Development
As the city's designated arts development authority, Calgary Arts Development supports and strengthens the arts to benefit all Calgarians. We invest and allocate municipal funding for the arts provided by The City of Calgary and leverage these funds to provide additional resources to the arts sector.
Our Why: We believe that art infusing the lives of Calgarians has the power to build our city.
Our Vision: A creative, connected Calgary through the arts.
Our Mission: We support and strengthen the arts to benefit all Calgarians.
To deliver on our mission, we are:
A connector, facilitator and collaborator.
A champion, supporter and amplifier.
An investor in artists and arts organizations.
A catalyst and opportunity-maker.
2015 to 2016 Strategic Plan
In 2014, Calgary Arts Development finalized its 2015 to 2018 Strategic Plan. The plan's three strategic priorities are:
Raise Value: Calgary Arts Development continues its leadership role in the arts and with other stakeholders to make the arts integral to the lives of Calgarians.
Build Relationships: Calgary Arts Development fosters collaborative relationships across sectors and communities to help ensure that Calgarians can experience art in their everyday lives.
Increase Resources: Calgary Arts Development identifies ways to increase and sustain our finances and expertise, and uses these resources wisely for greater impact.
These priorities all contribute to Calgary Arts Development's desired outcome for 2018: "By 2018, Calgary is recognized as a creative and artistically vibrant city that inspires Calgarians and the world."
Overall, the 2015 to 2018 Strategic Plan aligns with four out of five City priorities in The City of Calgary's Action Plan (A Prosperous City, A City of Inspiring Neighbourhoods, A Healthy & Green City, and A Well-Run City), and is explicitly aligned to Living a Creative Life: an Arts Development Strategy for Calgary.
Calgary Arts Development's complete strategic plan is available here.
Community Investment
In line with the 2004 Calgary Civic Arts Policy, Calgary Arts Development is responsible for establishing arts investment programs for organizations' annual operations, individual artists and other purposes that achieve our strategic objectives and strengthen Calgary's arts sector. Calgary Arts Development invests 75% of the dollars received from The City of Calgary directly into the arts sector through grant investment programs. In Addition, 14% of the funds received are used to strengthen the arts sector through arts development activities, and the remaining 11% is used for administration.
Calgary Arts Development's approach to investment is broad, including direct monetary support through grant investments as well as fostering long-term resilience through capacity-building in the arts sector.
We ran the following investment programs in 2015:
Artist Opportunity Grant Program
Arts for All Program
InvestYYC
New Pathways for the Arts
Operating Grant Program
Remarkable Experience Accelerator
Special Circumstance Program
In total, Calgary Arts Development invested $4,554,803 through these programs in 2015, a 7.6% increase over 2014.
Artist Opportunity Grant Program
This program invests in professional development for individual professional artists, contributing towards expenses related to a unique artistic or career opportunity to a maximum of $2,500. Although the grants are modest, the impact can be transformational. Up to June 30, 2015 there were no set deadlines for application, but starting in the third quarter of 2015, the Artist Opportunity Grant Program established set deadlines for application and continues to maintain quarterly intake periods. Demand far outweighs the amount of investment available. We were able to invest in just under 40% of the qualified applicants in 2015, granting 32% of the total requested funds.
The 2015 Artist Opportunity Grant Program invested $75,378 (up from $58,779 in 2014) in 44 artists (up from 32 artists in 2014).
The 2015 recipients were:
Carissa Baktay, Solo Exhibition (Mote de Caprica, Portugal)
derek beaulieu, Reading at Ronnells Antikvariat (Stockholm, Sweden)
Derek Michael Besant, Exhibition at Edinburgh International Arts Festival (Edinburgh, Scotland)
Courtney Charnock, Performing in Prague Quadrennial (Prague)
Meghan Conley, Aesthetics, Ethics, and Biopolitics of the Posthuman Conference (Aarhus, Denmark)
Steven Cottingham, Residency (Berlin)
Jennifer Crighton, i.s.l.a.n.d. Hill House Residency (Michigan)
Jeff Cruz, Exhibition for Contact Festival (Toronto)
Col Cseke, Travel Assistance (North Vancouver)
Michèle Cusson, American Masters Academy of Opera (Moscow)
Alison DeRegt, MCCP Workshops (Manitoulin, Ontario)
Ellen Doty, Folk Alliance Showcase 2015 (Kansas)
Alyssa Ellis, Biophilia Residency (Wolfville, NS)
Craig Fahner, Device Art Triennial Exhibition (Zagreb, Croatia)
Patrick Finn, Writer in Residence (Banff)
Cheryl Foggo, Zora Neale Hurston Festival Presentation (Eatonville, Florida)
Sara Girletz, Residency at Sointula Art Shed (Sointula, BC)
Natalie Gauthier, Clown Farm (Manitoulin, Ontario)
Tamara Himmelspach, Urban Access to Aboriginal Art, Emily Carr University of Art (Vancouver)
Karen Ho Fatt, Institute of Mosaic Arts (Berkeley, California)
Mark Hopkins, New Aesthetics Performance Intensive (Vancouver)
Eveline Kolijn, Vorres Museum Residency (Greece)
Jennifer Konanz, Gold Leaf Workshop (Boise, Idaho)
Ian McFarlane, Bread and Puppet Apprenticeship (Glover, Vermont)
Meghann Michalsky, Dance Training Tour (Amsterdam, Vienna and Berlin)
August Murphy, Robert Dick Residential Studio (NYC)
Rob Oxoby, Composition Lessons with Douglas Gibson and Anthony Coleman (NYC)
Michael Peterson, Cannes Short Film Corner (Cannes)
Emily Promise Allison, Artist Residency (Banff)
Sally Raab, Exhibition at Nuit Blanche (Edmonton)
Eric Rose, Prague Quadrennial (Prague)
Chelsea Rushton, Architecture, Culture and Spirituality Symposium (Abiquiu, New Mexico)
Mia Rushton, Residency at Grand Union (Birmingham, England)
Lara Schmitz, PUSH Physical Theatre Summer Intensive (Rochester, NY)
Elisa Sereno-Janz, NoiseBorder Residency (Windsor, Ontario)
Zahra Shahab, TransFormation Danse (Montreal)
Alia Shahab, Artist Residency at Sachaqa Centro de Arte (San Roque de Cumbaza, Peru)
Kathryn Smith, Americana Song Academy (Cascade Mountains)
Sharon Stevens, Invitation to Present Digital Shrine (Halifax, NS and Tucson, AZ)
Brittany Tough, Annapolis Basin Watercolour Symposium (Cornwallis, NS)
Chantal Wall, TransFormation Danse (Montreal)
Pamela Tzeng, Intensive Training in Axis Syllabus at Nomadic College (Gamboa, Brazil)
Laura Wayne, Film Exhibition at Dok Leipzig (Leipzig, Germany)
Kyle Whitehead, KIAC Film Festival Residency (Yukon)
More information can be found here.
Arts for All Program
Calgary Arts Development launched the Arts for All Program in 2013 as a way to strategically invest in arts activity outside the downtown core, focused on East Calgary during the pilot period. The first community to host the program was Greater Forest Lawn. Calgary Arts Development partnered with the International Avenue Business Revitalization Zone (BRZ) for the development of artBOX on 17E, a 3,300-square-foot temporary presentation, production, performance, meeting and workshop space for the arts. In 2015, Calgary Arts Development completed a three-year investment in artBOX on 17E with a final investment of $50,000.
InvestYYC
Developed as a legacy project of Calgary's year as a Cultural Capital of Canada in 2012, investyyc.com was a crowdfunding website exclusively for Calgary-based artists and arts organizations to raise funds, find volunteers and generate awareness. The website raised over $500,000 in the three years it was active, however due to increasing crowdfunding options and the high cost of administering the program and platform, Calgary Arts Development closed InvestYYC as of December 31, 2015.
InvestYYC raised $49,226 for 10 projects in 2015:
A View from the Inside, WP Puppet Theatre ($2,415)
Calgary Jazz Festival 2015, JazzYYC ($8,025)
!Duranged!, Theatre BSMT ($1,850)
In the Mood for Peace, Phyllis Wheaton ($2,600)
Missed Connection, Conrad Sun ($20,385)
River: A Puppet Myth, Mudfoot Theatre ($1,906)
Sansei: The Storyteller, Mark Ikeda ($780)
SeSol Project 001, Serenella Sol ($2,570)
Sled Island Music Festival ($1,750)
World of Red Sands Alien Art Exhibit, Cameron Farn ( $7,070)
New Pathways for the Arts
New Pathways is a three-year program to develop a learning community of up to 20 not-for-profit organizations that undertake artistic work or programs. Based on EmcArts' successful work with not-for-profit arts organizations around the United States, New Pathways is a carefully crafted local response to the specific and urgent needs of arts organizations. The program cost $212,032 to deliver in 2015, with $104,432 funded by partners including the Alberta Foundation for the Arts, The Calgary Foundation and the Suncor Energy Foundation. Calgary Arts Development invested $108,088 into the New Pathways program in 2015.
The following organizations participated in New Pathways for the Arts Calgary Phase One during 2015:
Alberta Ballet
Alberta Printmakers
Alberta Theatre Projects
Bridges Social Development
Calgary Arts Development
Calgary Opera
Calgary Performing Arts Festival
Downstage Performance Society
FairyTales Presentation Society
Honens
Southern Alberta Art Gallery
Swallow-a-Bicycle Theatre
TELUS Spark
Vertigo Theatre
New Pathways for Arts will continue in Calgary throughout 2016. More information can be found at emcarts.org/programs/new-pathways.
Operating Grant Program
The Operating Grant Program is our largest grant investment program, investing annually in non-profit organizations with year-round, arts-driven operations. The program prioritizes organizations that demonstrate high artistic impact, public impact and organizational resiliency. Organizations may allocate these funds to any areas of their overall budgets. Demand for the program continues to outweigh the funding pool. In 2015 we were able to fund 77% of the eligible requests we received.
In 2015, Calgary Arts Development invested $3,643,110 (compared to $3,664,750 in 2014) in 154 organizations (155 in 2014). The organizations listed below produced or presented a total of 9,167 public activities for a total audience of 3,727,913.
2015 Operating Grant recipients:
Arts Service Organizations
Alberta Craft Council ($8,000)
Alberta Media Arts Alliance ($5,500)
Alberta Playwrights' Network ($10,000)
Book Publishers Association of Alberta ($4,500)
Calgary Sketch Club ($2,830)
Canadian Music Centre, Prairie Region Association ($15,000)
CJSW 90.9 FM ($27,000)
Elephant Artist Relief (EAR) ($3,250)
EMMEDIA ($38,000)
Theatre Alberta ($8,000)
Writers' Guild of Alberta ($5,500)
Community (All)
Alberta Dance Theatre for Young People ($3,200)
Alexandra Writers' Centre ($4,860)
Alliance Française ($7,000)
Antyx Community Arts ($12,500)
Artpoint Gallery & Studios ($5,000)
Brazilian Community Association of Alberta ($5,000)
Calgary Young People's Theatre ($7,000)
Corps Bara Dance Guild ($3,400)
Curiously Canadian Improv Guild ($4,000)
Fire Exit Theatre ($4,000)
Front Row Centre Players ($8,000)
Gli Azzurri-Calgary Italian Folk Dancers ($1,200)
In-Definite Arts ($9,000)
Inside Out Integrated Theatre Project ($5,000)
Jeunesse Classique Ballet ($6,000)
Leighton Foundation and Art Centre ($14,000)
Loose Moose Theatre ($11,700)
MoMo Multi Ability Movement Arts ($6,000)
Morpheus Theatre ($8,500)
Polanie Polish Song and Dance Association ($1,200)
Southern Alberta Woodworkers ($1,000)
Storybook Theatre ($20,000)
Studio C, Prospect Human Services Society ($7,000)
Suzirya Ukrainian Dance Theatre ($2,400)
This is My City ($4,300)
Three Left Feet Movement Creations ($4,300)
Tryzub Ukrainian Dance ($3,000)
Workshop Theatre ($8,200)
Community (Music)
Adult Recreational Choir ($4,500)
Amici String Program ($5,000)
Calgary Bach Festival ($2,500)
Calgary Children's Choir ($3,600)
Calgary Chinese Orchestra ($1,800)
Calgary Civic Symphony ($9,000)
Calgary Concert Band ($2,000)
Calgary Fiddlers ($3,980)
Calgary Foothills Barbershop Chorus ($3,600)
Calgary Girls Choir ($8,800)
Calgary Men's Chorus ($5,000)
Calgary Multicultural Choir ($2,400)
Calgary Renaissance Singers & Players ($4,200)
Calgary Round-up Band ($3,000)
Calgary Youth Orchestra ($10,000)
Cantare Children's Choir ($5,500)
EnChor Choral Society ($1,800)
Foothills Bluegrass Music Society ($2,975)
Kantorei Choral Society ($4,800)
Mount Royal Choral Association ($3,600)
Revv52 ($5,200)
Rocky Mountain Concert Band ($1,200)
Savridi Singers ($2,000)
Silver Stars Musical Revue ($2,000)
Spiritus Chamber Choir ($3,600)
The Festival Chorus ($7,000)
Westwinds Music ($5,000)
Festivals
Afrikadey ($19,800)
Calgary Artwalk ($1,910)
Calgary Blues Music Association ($45,000)
Calgary International Children's Festival ($100,000)
Calgary International Film Festival ($60,300)
Calgary International Fringe Festival ($30,000)
Calgary Performing Arts Festival ($10,000)
Calgary Reggae Festival ($22,000)
Calgary Underground Film Festival ($24,200)
Caribbean Community Council of Calgary ($5,000)
Exposure: Calgary Banff Photography Festival ($17,500)
GlobalFest ($32,000)
Hispanic Arts Society ($17,000)
Nuit Blanche ($9,000)
Quickdraw Animation Society ($34,500)
Sled Island ($52,700)
When Words Collide ($3,000)
Professional Performing (All)
Acoustic Music Society of Calgary ($3,000)
Calgary Pro Musica ($15,000)
Chinook Musical Society ($2,400)
Classical Guitar Society ($6,200)
Cowtown Opera ($5,050)
Dancers' Studio West ($28,675)
Early Music Voices Concert Society ($4,800)
Fish Creek Concert and Cultural Society ($3,500)
Foothills Brass ($5,000)
Instrumental Society of Calgary ($2,000)
International Festival of Song and Chamber Music ($7,800)
JazzYYC ($2,000)
Kensington Sinfonia ($6,300)
La Caravan Dance Theatre ($3,000)
Land's End Ensemble ($8,000)
Luminous Voices ($3,000)
New Works Calgary ($7,000)
ProArts Society ($4,000)
Soulocentric Performing Arts ($5,400)
Springboard Dance Collective ($12,500)
VoiceScapes ($3,000)
W&M Dance Projects ($7,000)
Youth Singers of Calgary ($17,500)
Professional Performing (Theatre)
Downstage ($10,000)
Evergreen Theatre ($2,000)
Ghost River ($16,500)
Green Fools ($10,000)
Ground Zero ($12,150)
Lunchbox Theatre ($58,000)
Old Trout Puppet Workshop ($27,000)
Pumphouse Theatres ($47,250)
Quest Theatre ($30,500)
Sage Theatre ($21,000)
Shakespeare Company ($4,500)
Stage Left Productions ($9,000)
Swallow-a-Bicycle ($4,500)
Théâtre à Pic ($2,180)
Theatre Encounter ($1,000)
Trickster ($11,500)
Urban Curvz ($6,000)
Verb Theatre ($1,720)
W.P. Puppet Theatre ($1,000)
Professional (Presenting)
Alberta Printmakers ($15,500)
ANPAFA (Onsite Magazine) ($6,000)
Calgary Animated Objects Society ($50,000)
Calgary Cinematheque ($9,000)
Calgary Society of Independent Filmmakers ($34,000)
FairyTales ($22,500)
filling Station ($6,505)
FreeFall Literary Society ($5,775)
Illingworth Kerr Gallery ACAD ($10,000)
Mountain Standard Time Performative Arts Festival ($15,000)
Single Onion ($3,600)
Stride Art Gallery ($33,000)
The New Gallery ($35,500)
TRUCK ($45,000)
Untitled Art Society ($7,500)
Wordfest ($60,000)
Cornerstone Candidates
As with all sectors, there are certain organizations that have a history of programming and resonance that contributes to our city's identity locally, regionally and internationally. They are often of a certain scale, and they demonstrate the capacity and intention to take on active roles as leaders and mentors to their peers and others in the community. Within the arts sector we call these the Cornerstone Companies. Our Cornerstone Companies remind us, and help tell the world, who we are as a community and how arts contribute meaningfully to building our great city.
The following organizations were eligible to apply for funding through the 2015 Cornerstone Program. They received the same amount of operational funding in 2015 as in 2014.
Alberta Ballet ($204,000)
Alberta Theatre Projects ($285,000)
Calgary Opera ($204,000)
Calgary Philharmonic Orchestra ($290,000)
Decidedly Jazz Danceworks ($89,000)
Honens ($60,000)
Folk Festival ($90,000)
Glenbow ($135,000)
National Music Centre ($55,000)
One Yellow Rabbit ($75,000)
Theatre Calgary ($290,000)
Theatre Junction ($77,000)
Vertigo Theatre ($90,000)
How inspiring it was to return to Calgary after many years of only keeping touch from a distance, and find the arts community even more inventive, diverse and determined. There is nothing like a week of total immersion behind the scenes of this dynamic group of arts organizations to be reminded of the stellar arts programming they produce and the advantages they provide to the quality of life, the reputation and the economy of the city.
— Carol A. Phillips, Executive Director, Winnipeg Arts Council; Assessor, Cornerstone Program
Remarkable Experience Accelerator
This unique investment program is delivered in partnership with the Calgary Hotel Association. In 2015, Calgary Hotel Association renewed a three-year commitment to the program and increased the investment to $1,200,000 over the three years. The program develops customized, multiyear investment strategies with arts organizations who present a compelling vision for remarkable experiences that benefit Calgarians and visitors alike.
$408,000 was invested in 2015 with investments in the following organizations:
Beakerhead ($219,000 over three years)
Calgary International Film Festival ($150,000 over three years)
Folk Festival Society of Calgary ($195,000 over three years)
Honens ($50,000 for one year)
Making Treaty 7 ($100,000 for one year)
Sled Island Arts Fellowship ($160,000 over three years)
Through the first year's investment, these organizations boosted Calgary's reputation as a cultural hotspot, engaging 145,000 attendees, with 13% of that audience from out of town. Their activities generated over $8 million in economic impact for Calgary and over 3,700 room nights.
The Calgary Hotel Association's $1.2 million Destination Marketing Fund investment over three years allows organizations in the REA program to take the risks they need to grow into sustainable, regional, national and international draws for Calgary, while at the same time improving the experiences that contribute to Calgary's brand as a cultural tourism destination. In addition to DMF investment, the REA provides development advice based on each organization's needs and multi-year strategic plan. During 2015-2017 the REA program is also providing a consultant to develop tourism marketing strategies for three of the participating organizations.
Special Circumstances Program
In 2014, Calgary Arts Development piloted the Special Circumstances Program, intended to offer assistance to organizations facing extraordinary circumstances. After completing the pilot program, Calgary Arts Development determined that the program design did not achieve its goal of responding quickly and adequately to truly exceptional circumstances and the program was discontinued after the following investments were made in 2015:
Calgary Opera ($25,000)
Contemporary Calgary ($50,000)
Making Treaty 7 ($25,000)
TRUCK ($20,000)
Engagement
Another way Calgary Arts Development raises the value of the arts and artists in our community is by running a variety of programs and initiatives that engage Calgarians as arts champions and increase capacity for the arts sector.
They include:
Living a Creative Life: An Arts Development Strategy for Calgary
Calgary Poet Laureate program
Mayor's Lunch for Arts Champions
Cultural Leaders Legacy Artist Awards
Engagement programs broaden the circle of arts champions and build momentum for the future by raising the value of the arts for Calgarians. These broader touch points with the public give greater meaning and value to our direct investments in Calgary's arts community.
Living a Creative Life
Vision: Calgary is a place that empowers every resident to live a creative life, fuelling a vital, prosperous and connected city.
Mission: To align and activate Calgarians in creating a vital, prosperous and connected city through the arts.
Since its launch in 2014, Living a Creative Life has gained momentum, both as an arts strategy and also as a way of life in Calgary. There are more than 120 signatories to the strategy and more people adopting the vision of Living a Creative Life in their own strategies and plans.
For more detailed information about the focus areas, the tactical plans, the success indicator baseline report, or to download the publication Living a Creative Life: An Arts Strategy for Calgary, head here.
In March 2015, Calgary Arts Development hosted a Signatory Summit at TELUS Spark. This was an event for signatories to the strategy to check in with each other, and to dig into the tactics and key performance indicators as we refine the implementation of the strategy.
Current signatories to Living a Creative Life include:
Arts Organizations
4th Street Festival Society
Afrikadey Arts & Culture Society
ArtBridges
Alberta Ballet
Alberta Theatre Projects
Antyx Community Arts Society
Artpoint Galleries & Studios
ArtsCan Cooperative for Artists
Bow Valley Music Club
Calgary Animated Objects Society
Calgary Boys' Choir
Calgary Folk Music Festival
Calgary International Film Festival
Calgary International Fringe Festival
Calgary Men's Chorus
Calgary Opera
Calgary Philharmonic Orchestra
Cowtown Opera Company
Dancers' Studio West Society
Decidedly Jazz Danceworks
Evergreen Theatre
Foothills Brass Society
Glenbow
Honens
Inside Out Theatre
International Avenue Arts & Culture Centre
International Avenue Mural Society
JazzYYC
La Cité des Rocheuses
Land's End Ensemble
Loft 112
Lougheed House Provincial and National Historic Site
LoveCraft Gallery
The Marda Loop Justice Film Festival
Mount Royal Conservatory
National Music Centre
New Works Calgary
Old Trout Puppet Workshop
One Yellow Rabbit
Revv52
Soulocentric Performing Arts Society
Southern Alberta Jubilee Auditorium
Springboard Dance Collective Calgary Society
Theatre Calgary
Theatre Junction GRAND
Wide Cut Weekend
Wolf Willow Studio
Workshop Theatre Calgary
Wordfest
W.P. Puppet Theatre
Youth Singers of Calgary
Arts Service Organizations
Alberta Craft Council
Alberta Dance Alliance
Alberta Magazine Publishers Association
Alberta Media Arts Alliance Society
Alberta Media Production Industries Association
Alberta Music Industry Association
Alberta Potters Association
Alberta Printmakers Society
artsScene Calgary
Arts Touring Alliance of Alberta
Book Publishers Association of Alberta
Calgary Society of Independent Filmmakers
Regroupement artistique francophone de l'Alberta
Theatre Alberta
Visual Arts Alberta
The Writers' Guild of Alberta
Other Creative Industries
Alliance Française de Calgary
Beakerhead
Cab City
City Repair Calgary
cSPACE Projects
Design Talks Institute
PARK (Promoting Artists, Redefining Kulture)
Structured Abstraction
Civic Partners and Funders
Calgary Arts Development
Calgary Economic Development
Calgary Public Library
Calgary Stampede
Fort Calgary
TELUS Spark
Tourism Calgary
Community and Social Services
Boys & Girls Clubs of Calgary
Calgary Catholic Immigration Society
Calgary Housing Company
Calgary Reads
create! in the East Village
Creative Aging Calgary
India-Canada Association of Calgary (INCA)
Intercultural Dialogue Institute, Calgary Chapter
Southern Alberta Heritage Language Association (SAHLA)
Studio C, Prospect Human Services
Talent Pool Development Society
Timeraiser
YMCA Calgary
Youth Central
YYCFoodTrucks
Private Sector
4th Street BRZ
Attainable Homes Calgary Corporation
Brookfield Residential
Calgary Chamber
Calgary Downtown Association
Calgary Hotel Association
Calgary Municipal Land Corporation
Fiasco Gelato
Inglewood BRZ
International Avenue BRZ
Montgomery BRZ
New Urban Development
PCL Construction
Strategic Group
umewe Projects & Consulting
Victoria Park BRZ
Village Brewery
Wine-Ohs
Education
Alberta College of Art + Design
Calgary Arts Academy
Calgary Board of Education
Calgary Catholic School District
Junior Achievement Southern Alberta
University of Calgary, Creativity and Performance Committee
University of Calgary, Faculty of Arts
University of Calgary, Werklund School of Education
Success Indicator Baseline Report
Living a Creative Life includes success indicators for each of the five focus areas so that the progress towards the strategy's outcomes can be tracked. These success indicators are systems-level measurements that will be calculated annually.
In 2014 Calgary Arts Development released the Success Indicator Baseline Report, which provides baseline data for each indicator using the most complete information available at the time. Future reports will compare their measurements against these baselines.
Living a Creative Life Advisory
In 2015, a group of visionary community members met regularly as an Advisory to Calgary Arts Development to help increase the impact of the arts strategy and to activate engagement with individual Calgarians. The work of this committee culminated in a half-day, crosssectoral working session involving leaders from business, health, education, arts, community, Indigenous arts, and innovation, exploring ways to advance Calgary's creative identity and potential. The working session was hosted by Calgary Arts Development in partnership with the Institute for Community Prosperity at Mount Royal University. It generated a number of ideas, which are being explored further in 2016.
More information about Living a Creative Life is available here.
Calgary Poet Laureate
The Calgary Poet Laureate is an artistic ambassador for Calgary, presenting at civic events and producing literary work that reflects our city and its citizens. 2015 marked the second year for derek beaulieu as Calgary's second Poet Laureate.
In 2015 beaulieu participated in more than 45 events as Poet Laureate, including a residencies at Lougheed House and Arts Commons, readings, presentations, conferences, and appearances.
One of the projects derek completed was Every Word, a piece of visual word art that he created based on words collected at the 2015 Mayor's Lunch for Arts Champions, which was displayed at City Hall during Poetry Month and has now found a permanent home in the Calgary Arts Development boardroom.
The Calgary Poet Laureate program awards each Poet Laureate an annual honorarium of $10,000, funded by a group of Calgary Poet Laureate Ambassadors. 2015 Ambassadors included the Calgary Foundation, the Calgary Chamber, and First Calgary Financial.
More information about the Calgary Poet Laureate can be found here.
Mayor's Lunch for Arts Champions
The Mayor's Lunch for Arts Champions is an annual event organized by Calgary Arts Development and the Office of the Mayor that aims to celebrate and inspire both new and veteran arts champions to support Calgary's arts sector through investment, promotion and participation. The soldout event was held on February 19, 2015 at the BMO Centre, with more than 650 attendees, and 60 Champion Table Hosts.
Champion Table hosts included:
Christine Armstrong
Karen Ball
Julie Baratta
Ron Barry
Julie Barton
Jordan Baylon
derek beaulieu
Charis Birchall
Michael Brown
Amery Calvelli
Ken Cameron
Joni Carroll
Hanan Chebib
Hannah Cree
Dani DeBoice
Frank Durnford
Paul Fesko
Daria Fox
Rosemary Griebel
Brittany Harker Martin
Mark Hopkins
Chris Hsuing
Cynthia Klaassen
Dean Loeller
Judy Lawrence
Sunita Le Gallou
Tamara Lee
Anila Lee Yuen
Laurie Leier
Käthe Lemon
Brenda Lieberman
Ken Lima-Coelho
Jonathan Love
Jay MacGillivray
Devo Manickaraj
Tom McCabe
Kari McQueen
Daniel Mills
Michelle Minke
Mike Morrison
Malik Muradov
Lisa Murphy-Lamb
Erin O'Toole
Julie Phillips
David Plouffe
Shauna Quinn
Ruth Ramsden-Wood
Jennifer Rempel
Terry Rock
Kate Schutz
Lane Shordee
Vicki Stroich
Tracy Sutherland
Dan Thorburn
Corinna Totino
Tony Tran
Melissa Tuplin
Dale Turri
Pamela Tzeng
Meg Van Rosendaal
Sandra Vida
Brad Walker
Shelley Youngblut
Calgary Arts Development thanks the event's sponsors:
Champion Sponsor
Strategic Group
Youth Arts Showcase Sponsor
TELUS
VIP Sponsors
Parkland Fuel Corporation
TD Bank Group
Arts Patron Table Sponsors
Alberta College of Art + Design
ATB Financial
Calgary Economic Development
Calvista LLP
Flames Foundation for Life
Kasian Architecture Interior Design and Planning Ltd.
West Canadian Digital Imaging
Video Sponsor
Nur Films
Floral Sponsor
Peaseblossoms Flowers & Stuff
Programming included a video presentation of the 2015 Cultural Leaders Legacy Artist Award recipients, a youth arts showcase, a Champion Speakers' Address featuring Jay Ingram, Maggie Schofield and Karen Hines, and comments from emcee Dave Kelly as well as His Worship Mayor Naheed Nenshi.
Proceeds from the 2015 Mayor's Lunch for Arts Champions contributed resources back into the arts sector through InvestYYC and our grant investment programs. The event raised $25,000 in 2015.
More information on the Mayor's Lunch for Arts Champions can be found here.
Cultural Leaders Legacy Artist Awards
The Cultural Leaders Legacy Artist Awards offer each of seven recipients a $5,000 cash prize, totalling $35,000 to Calgary artists and arts organizations in 2015.
Presented each year at the Mayor's Lunch for Arts Champions, the awards are a legacy of our year as a Cultural Capital of Canada in 2012. Each award runs for four years and is funded by a $10,000 contribution from a local philanthropist or sponsor, with a $10,000 matching donation from the Calgary 2012 legacy fund.
2015 received more than 55 nominations in seven categories. The recipients were:
Aaron Sidorenko (ATB Financial Healing Through the Arts Award) for his work as a Recreational Therapy Aide assisting those with extreme dementia or late-stage Alzheimer's through his work as a visual artist.
Hamraz Salehi (Calgary Catholic Immigration Society New Canadian Artist Award), a visual artist who keenly involves herself in the arts community, and who finds value and beauty in object often overlooked or discarded by others.
Nicole Mion (Colin Jackson and Arlene Strom Creative Placemaking Award), whose containR is one of the most unique placemaking spaces in the country, engaging radically diverse collaborators.
Mark Ikeda (Enbridge Emerging Artist Award), who enriches Calgary's artistic community through dance, choreography, acting and teaching. He is MoMo Dance Theatre's Artistic Director and the youngest member of Dancers' Studio West's Dance Action Group.
Col Cseke (MacLachlan Community Beacon Award). For the communities Col Cseke connects with, his work is their life, their stories, their heart, finally being told. He's described as subtle, wise, caring and a great artist in every way.
Studio C (Sandstone City Builder Award) for their work building inclusive and diverse communities through collaborative projects, gallery exhibitions and public classes. Through art, Studio C bridges affluent and marginalized populations in Calgary.
Rebecca Northan (Doug and Lois Mitchell Outstanding Calgary Artist Award), who has garnered national and international recognition as an innovative improviser and theatre artists who has enhanced Calgary's bold tradition as a leader in improvisation.
A special thank you to The Banff Centre for the Artist Residency granted to this year's Outstanding Calgary Artist Award recipient.
Spaces
Access to affordable and suitable space is essential for a healthy arts community. Arts spaces are needed for every link in the "value chain" from creation space, rehearsal space, production space, warehouse and storage space and office space through to presentation and performance space. This arts spaces ecosystem supports all disciplines in the sector, including dance, film, literary arts, music, new media, theatre, and visual arts. It supports community arts, professional arts and education in the arts. Calgary Arts Development runs a variety of initiatives that support artists' and arts organizations' access to space.
Cultural Space Investment Process
The Cultural Space Investment Process (CSIP) is a capital project evaluation process established by Calgary Arts Development to inform City Council and the municipality of priorities for community-led cultural infrastructure projects.
The City requested that there be no new intake of projects to CSIP in 2015 while previously recommended projects were reviewed.
Projects previously recommended by CSIP assessors for municipal investment in spaces that support music, theatre, film, performing arts and visual arts include:
Folk Festival Hall (completed)
University of Calgary's Nickle Arts Museum (completed)
Mount Royal University's Bella Concert Hall (completed)
Calgary Economic Development's Film Centre (opening in 2016)
DJD Dance Centre (opening in 2016)
National Music Centre's Studio Bell (opening in 2016)
King Edward School Arts Incubator (opening in 2016)
In-Definite Arts Society (funding being pursued through another City program)
Contemporary Calgary (lease of Centennial Planetarium being pursued)
Open Doors St. Stephen's (not funded)
Alberta Ballet's Dance Facility (in development)
Calgary Opera's Opera Centre at the Calgary Stampede Youth Campus (in development)
cSPACE Projects' Artist Studios (in development)
SpaceFinder Alberta
In 2015 Calgary Arts Development partnered with the Alberta Real Estate Foundation, ArtsBuild Ontario and Fractured Atlas (New York) to bring SpaceFinder Alberta to Calgary. SpaceFinder is a proven technology at work in 14 municipalities across North America. Launching in 2016, this online marketplace links organizations that have space to rent with those who need space. Useful for all Calgarians, SpaceFinder Alberta includes detailed search criteria that pinpoint features needed by artists and arts organizations. Calgary Arts Development is also partnering with Edmonton (Arts Hab) in 2016. In addition to being a match-making service for renters and venues, SpaceFinder is also a database with built-in metrics reports (including rental rates, usage rates, user and venue data) that can be used by venues, analysts and policymakers.
More information is available at spacefinderalberta.com.
Arts Spaces Networking Nights
Calgary Arts Development continued to partner with The City of Calgary to bring together artists, arts organizations and facility operators through free Arts Spaces Networking Nights. Two events were held in 2015, hosted by Beddington Heights Community Arts Centre and Arts Commons. Calgary Arts Development continues to hold Arts Spaces Networking Nights annually in spring and fall.
More information is available here.
Artists in the Workplace
The Calgary Chamber, in partnership with Calgary Arts Development, launched a new initiative called Artists in the Workplace. This program was kick-started by Calgary Poet Laureate derek beaulieu and connects businesses who have extra space with artists seeking space to work.
The program allows businesses to identify themselves as having space available, and Calgary Arts Development helps match them with an artist or organization to animate their space. Businesses that participate in the program could be eligible for tax benefits from supporting the arts and collect some nominal rents. Calgary Arts Development works closely with the business to help them understand what benefits are available to make the relationship mutually beneficial.
More information can be found here.
Other Initiatives
Calgary Arts Development provided expertise and advocacy to a number of City initiatives and reports such as advising on the theatre and visual arts spaces in the Rocky Ridge and Seton Recreation Centres and participating in discussion around the creation of the City of Calgary Cultural Plan. Calgary Arts Development also advised on arts spaces in the TELUS Sky project and the Calgary Board of Education's proposed theatre at Nelson Mandela High School adjacent to the Genesis Centre.
cSPACE
In 2011, Calgary Arts Development established cSPACE Projects in partnership with the Calgary Foundation to strategically address the long-standing need for affordable and collaborative spaces for artists and non-profit organizations. cSPACE King Edward is the flagship project— a transformed 100 year-old sandstone school comprising 47,500-square-feet of creation, production, exhibition, rehearsal and community space.
In 2015, cSPACE closed the purchase and sale agreements with two residential developers on the King Edward site. The surplus 1.37 acres (44% of the total site) will be developed for a 21 unit apartment building and 80 units of rental seniors' active living. With the $9.32 million raised through the sale of surplus land, cSPACE broke ground formally and initiated construction on Phase I of the project. Construction activity included the complete replacement of all building systems, installation of underground services, interior demolition and historic facade repair.
Fundraising to complete Phase II—a new 125-seat theatre, shared office space and meeting rooms—continued throughout 2015. Major funding applications to Canadian Heritage, Alberta Foundation for the Arts and the Calgary Foundation were submitted and the process of securing a construction financing partner was initiated.
A new call for tenants was circulated to the community, including the first opportunity to lease artist studios—37 artists and organizations submitted letters of interest and 19 were invited to proceed to the proposal stage. In addition to the nine organizations already signed as tenants, full occupancy is anticipated for the November 2016 opening of Phase I.
Throughout 2015, cSPACE continued to develop the capacity of the organization to expand their portfolio of spaces. Additional project opportunities were explored including live-work artist housing and mixed-use buildings in Wards 7, 8 and 9. The Board of Directors also undertook a significant recruitment process, identifying four new volunteer members that enhanced their governance capacity.
More information about cSPACE is available upon request, including:
cSPACE King Edward 2016-2018 Business Plan
2011-2015 cSPACE Financial Statements
History of the Calgary Arts Development/Calgary Foundation partnership
Overview of Canadian precedent organizations in Edmonton and Toronto
Market research on artist studios and non-profit workspace in Calgary
Or at cspaceprojects.com.
Awareness
In 2015, Calgary Arts Development undertook a process to bring our brand more in line with other civic partners. The result was a new look for Calgary Arts Development which uses the Calgary wordmark as well as the red colour palette used by other partners.
As part of its role as a communications hub and connector, Calgary Arts Development serves Calgary's arts community and engages the public through the following:
Calgary Culture
Launched in 2009, calgaryculture.com is a free, self-serve event listings website. In 2015 we started to change our focus from being just a calendar listing to providing more in-depth articles about events that were happening in the community. Calgary Culture generated the following activity in 2015:
In 2015 we put more emphasis on social media. The efforts paid off with a growth in our Twitter presence from under 15,000 followers in 2014 to 19,700 in 2015 for Calgary Arts Development; and from under 20,000 followers in 2014 to 29,292 for Calgary Culture.
Classifieds
Calgary Arts Development hosts a robust classifieds section on calgaryartsdevelopment.com. This free service is an online venue for sharing announcements relevant to the arts sector such as job listings, volunteer opportunities, audition notices, calls for submissions, educational opportunities, industry events, items for sale or wanted, requests for proposals and notices of spaces available or wanted.
These classifieds fill an important communications niche for the arts community, and generated the following activity in 2015:
558 ads posted on Classifieds (580 in 2014)
31,704 visitors to the Classifieds landing page (25,000 in 2014) with 47,117 page views of the Job Listings page
69 community announcements shared through Classifieds
Participation
Throughout 2015, President & CEO Patti Pon, and other members of Calgary Arts Development's leadership team, were invited to participate in conversations about citizenship, research and building our great city. These opportunities to raise awareness about Calgary's arts community included:
New Central Library Public Arts Selection Committee
Business for the Arts Roundtable
Imagine Canada Advisory Panel
Calgary Economic Development Strategic Leadership meetings
Calgary Board of Education Fine Arts Advisory Council and Research Sub-Committee
Contest for Social Innovation
Cultural Plan Steering Committee
Mayor's Civic Engagement Committee
JUNO Awards Host Committee
Year of Music Steering Committee
Business for the Arts
Young Professionals conference
Immigrants of Distinction Awards
City of Calgary Busker Program
Event Advisory Committee
Tri Level Funder meetings with Canada Council for the Arts, Canadian Heritage, Alberta Foundation for the Arts, Edmonton Arts Council, and Calgary Foundation
We hosted Simon Brault in Calgary and hosted a crosssectoral conversation about the role of the arts in building a great city and also hosted a community event for artists and arts organizations to meet him and hear about the changes at the Canada Council for the Arts.
Governance
Overview of Governance Model
Calgary Arts Development is governed by a Board of Directors, appointed by and directly accountable to its Shareholder, The City of Calgary, via City Council. The Board of Directors governs lawfully, observing the principles of the policy governance model, with an emphasis on strategic leadership and clear distinction of Board and CEO roles. The Board also identifies the principal risks of Calgary Arts Development's business, achieves a proper balance between risks incurred and potential returns, and oversees the development of policies and the implementation of appropriate systems to manage the risks. In 2015, there were four regular board meetings and a two-day retreat scheduled, with an attendance record of 89%.
Board of Directors Committees
The Calgary Arts Development Board of Directors carries out its responsibilities using the following committee structures.
Finance and Audit
The purpose of the Finance & Audit Committee is to assist the Board in fulfilling its oversight responsibilities by reviewing and making recommendations to the Board regarding:
Financial information, including audited financial statements, that will be provided to the Board of Directors and other stakeholders.
The systems of internal controls.
Internal audit processes.
Investment management activities.
Governance and Human Resources
The Governance and Human Resources Committee (GHRC) has three areas of responsibility:
Governance matters, including management of the relationships between the Board and the CEO and between Calgary Arts Development and the Shareholder, all as defined in the policy manual approved by the Board May 20, 2009.
Human resources policy development and oversight, including review of CEO hiring, performance evaluation, compensation, development, and termination.
Board recruitment, development, and evaluation.
Strategy and Public Policy
The Strategy and Public Policy Committee's mandate includes:
Considering and making recommendations to the Board of Directors on matters affecting strategy and public policy within Calgary Art Development's mandate.
Monitoring Calgary Arts Development's alignment with our mission and vision.
Facilitating the strategic planning process in coordination with the Board.
Key Policies and Processes
Board of Directors Policy on Conflict of Interest
A comprehensive policy exists for members of Calgary Arts Development's Board of Directors that sets the parameters around potential conflicts of interest. Calgary Arts Development aims to recruit Board members whose professional reputations and work in the community will enhance Calgary Arts Development's impact. These individuals have a strong commitment to building the arts in Calgary, to making the arts central to the municipal decision-making process and to building relationships with other agencies from the public and private sectors.
Members of the Board are conscious of the conflicts of interest that may arise in the normal course of business or as a result of a Board members being connected to an organization that may receive direct or indirect benefits from the activities of Calgary Arts Development. Each Board member shall disclose in writing all known real and potential conflicts upon appointment to the Board and on an annual basis and otherwise in accordance with this policy.
Grant Investment and Resource Allocation Recommendation Processes
Program guidelines specifying objectives, decision-making processes and assessment criteria are designed for each arts investment program (including granting programs and recommendations to City Council on infrastructure investments). Along with program guidelines, Terms of Reference provide direction to arm's-length volunteer assessors who make recommendations to Calgary Arts Development. In 2014 staff communicated these recommendations to the Board of Directors, who reviewed and approved the operating grant process.
People
Staff
Christine Armstrong, Knowledge Manager (On maternity leave as of March 2015)
Jordan Baylon, Community Investment Manager
Kaley Beisiegel, Engagement Manager (effective March 2015)
Amy Jo Espetveidt, Communications Coordinator (effective March 2015)
Cadence Mandybura, Communications Liaison (through November 2015)
Kari McQueen, Community Investment Officer
Emiko Muraki, Director, Community Investment and Impact
Helen Moore-Parkhouse, Director, Communications and Engagement (effective February 2015)
Erin O'Toole, Office Manager & Executive Assistant
Patti Pon, President & CEO
Mike Scullen, Information & Communication Technology Manager (through November 2015)
Melissa Tuplin, Community Investment Assistant
On Contract
Ailsa Birnie, Youth Arts Showcase Production Manager (February 2015)
Joni Carroll, Arts Spaces Consultant
Amanda Germain, CA, Controller
Cherie McMaster, Events Consultant
Jaelyn Molyneux, Calgary Culture Editor (through March 2015)
Board of Directors
Col Cseke, Co-Artistic Director, Verb Theatre; Professional Theatre Artist
Patrick Finn, Associate Professor, University of Calgary School of Creative and Performing Arts
Donna Friesen, Community Leader
Tim Mah, CA (Treasurer), Community Leader
Stacy Petriuk, Partner, JSS Barristers
Brian Pincott, Councilor, Ward 11, The City of Calgary
Dean Prodan (Chair), CFO & Director, Whitehorn Resources Inc.
Susan Veres, Vice President, Marketing & Communications, Calgary Municipal Land Corporation
Katherine Wagner, Associate (Architecture), DIALOG
Committees, Assessors and Volunteers
Thank you to the many people who have given their time and expertise to our programs. We could not succeed without them.
Mayor's Lunch for Arts Champions
Arts Champions Sales Committee
Tom McCabe (Chair)
George Brookman
Hannah Cree
Dean Koeller
Mike Morrison
Dale Turri
Volunteers
Strategic Group employees
Cultural Leaders Legacy Artist Awards Juries
Wilmer Aburto
Dean Bareham
Wendy Birdsey
Teri Buckley
Richard Campbell
Chris Cran
Col Cseke
North Darling
Connor Donaldson
Larry Fichtner
Diana Fox
Anne Green
Sandra Huculak
Casey Hughes
Colin Jackson
Amanda Koyama
Lee Kvern
Andrea Lau
Fung Ling Feimo
Judy MacLachlan
Shannon McClennan
Colin Menzies
Lois Mitchell
Carla Pelkey
Brent Pickerl
Mia Rushton
Oli Siska
Sharon Stevens
Su Ying Strang
Arlene Strom
Ward Sutherland
Vahe Tokmajyan
Brittany Tough
Mark Vazquez MacKay
Christine Waiand
Assessors
Myke Atkinson
Greg Curtis
Cheryl Foggo
Vivian Hansen
Doug Haslam
Amanda Koyama
Carol Johnson
Colin Menzies
Cimmeron Meyer
Nicole Mion
Lisa Murphy-Lamb
Erin O'Connor
Cassandra Paul
Jeremy Pavka
Jenna Rodgers
Karl Schwonik
David Shefsiek
Living a Creative Life Advisory
Colin Jackson (Chair)
Neepin Auger
Brenna Atnikov
Japman Bajaj
Cathy Faber
Patrick Finn
James Stauch
Cornerstone Program Assessors
Richard Dennison
Joanne Morrow
Carol Phillips
More information on becoming an assessor can be found here.
Remarkable Experience Accelerator Assesors
Jeff Hessel (Co-Chair)
Emiko Muraki (Co-Chair)
Kevin Cork
Anne Green
Jamie Leong-Huxley
Karen O'Connor
Rhonda Reid
Les Semeniuk
Mathew Stone
2015 Program Partners
Calgary Poet Laureate

Cultural Leaders Legacy Artist Awards

Mayor's Lunch for Arts Champions

New Pathways for the Arts

Remarkable Experience Accelerator

Suite #501, 237 8th Ave SE Calgary, AB T2G 5C3
403.264.5330
info@calgaryartsdevelopment.com
calgaryartsdevelopment.com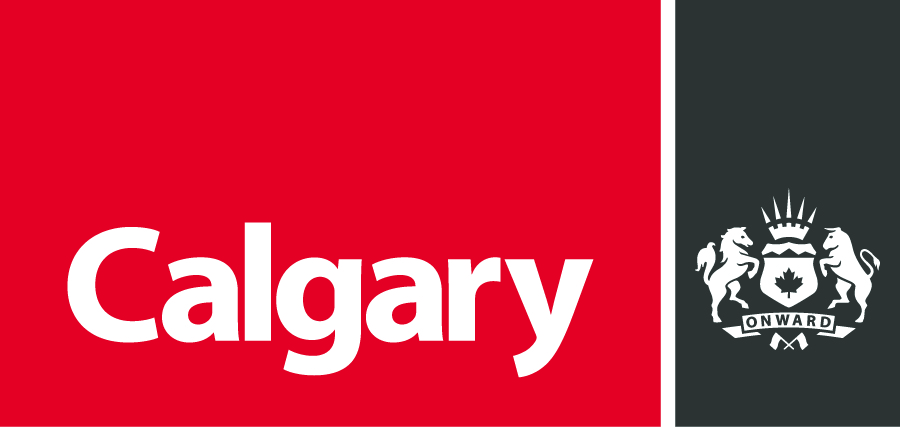 Calgary Arts Development is The City of Calgary's arm's-length arts development authority
Calgary Arts Development Financial Statements for 2015